When selling a home, there's an immense amount of pressure to try and get as much money as possible for the property.  Unfortunately, building value into your home can be difficult, and if you don't plan carefully, you may increase the price of your home while still coming out negative.
These are the top four ways to boost your property value!
Small Kitchen Updates
Large kitchen updates have been a hot topic for ten years, but they're high risk!  Large kitchen updates take time, a lot of money, and the hope that the market will still be in your favor when it's time to sell. On the other hand, smaller kitchen updates can win a lot more money back from work, and they're less work.
The best small kitchen updates are:
Building an island in the center of a large kitchen.
Replacing the backsplash with something refreshing.
Painting or staining the cabinets.
Replacing an appliance or two.
Generally these projects shouldn't cost more than five thousand dollars and shouldn't take more than a weekend to complete.  Otherwise, you're tipping the scale towards a large project, and your return won't be as wonderful.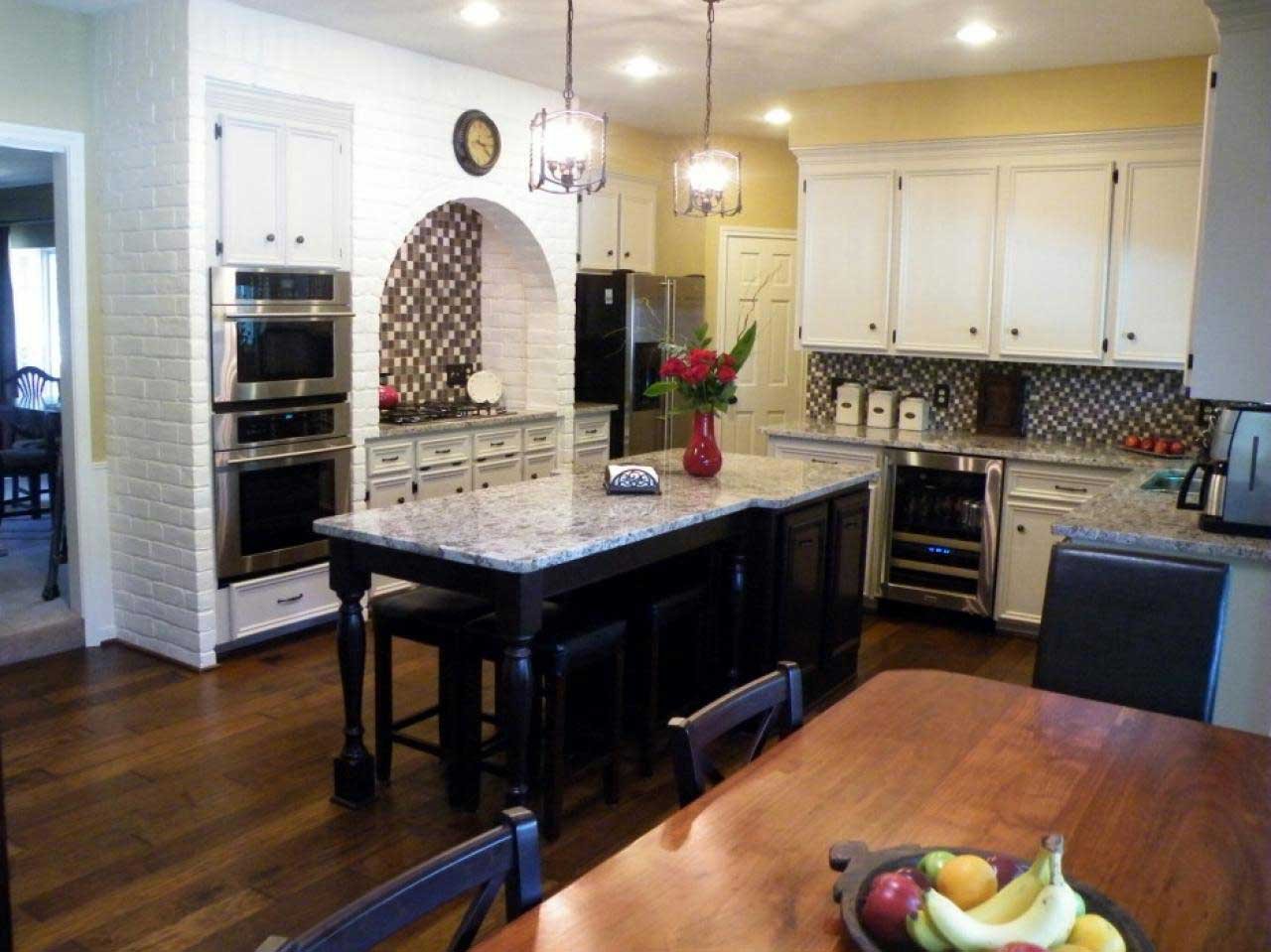 Convert Your Attic Into a Bedroom
Do you use your attic?  Is there an easy way to access it?  If not: would you be willing to create a simple way to get up to it?  Converting your attic into an additional bedroom can add twenty to forty thousand dollars to the value of your home.
To do this, put down comfortable flooring, add drywall, electrical outlets, and easy access to a window.  Many states have different definitions of what can be considered a 'bedroom,' so it's a good idea to look up those rules for your area before you complete this project.
Update the Appliances into Smart Ones
If you've been wondering, 'what is my home worth?' it's not very likely that you've been considering the technology that makes up your home.  If you still have a classic air conditioner or the other technology that builds your home is out of date: updating it can make your home far more desirable.  A thermostat that can be changed through an app on your phone is a major perk, so are services like video doorbells and good alarm systems.  All of these will add value to your home, with a minimal amount of spending on your behalf. You can check out ghclark.com to know more about adding value to your home.
Up Your Curb Appeal
A beautiful home will always sell faster and for more. So spend a couple of weekends putting in the work to update your yard and the exterior of your home.  Renting a pressure washer will allow you to rid your home of debris, and adding a fresh coat of paint on the wood of your porch can allow the entrance of your home to pop and catch peoples' eyes.
Lawn maintenance and work can ensure that your property catches the eye of anyone who visits, plus it requires minimal to no financial investment to complete.  Unfortunately, you will have to put in the physical labor necessary to update these spaces, but that's far better than having to pay for someone else to do it!