One of the first things you notice when you walk into a room is the windows. They're one of the most visible aspects of a space, and what covers them is an essential component of the room's design. 
Of course, most furnishing doesn't come cheap, and for landlords with multiple properties, spending a fortune on window treatments alone could negatively affect your profits. It's not uncommon for landlords to search for the most cost-effective options when it comes to upgrading their rental house. 
So stick around if you would like to adopt the latest decorating trends in window treatments without feeling a gaping hole in your pocket. 
Curtains and other drapery materials are one of the most common forms of window treatments. As far as versatility goes, they offer countless options for your rental property that range from modest to elaborate.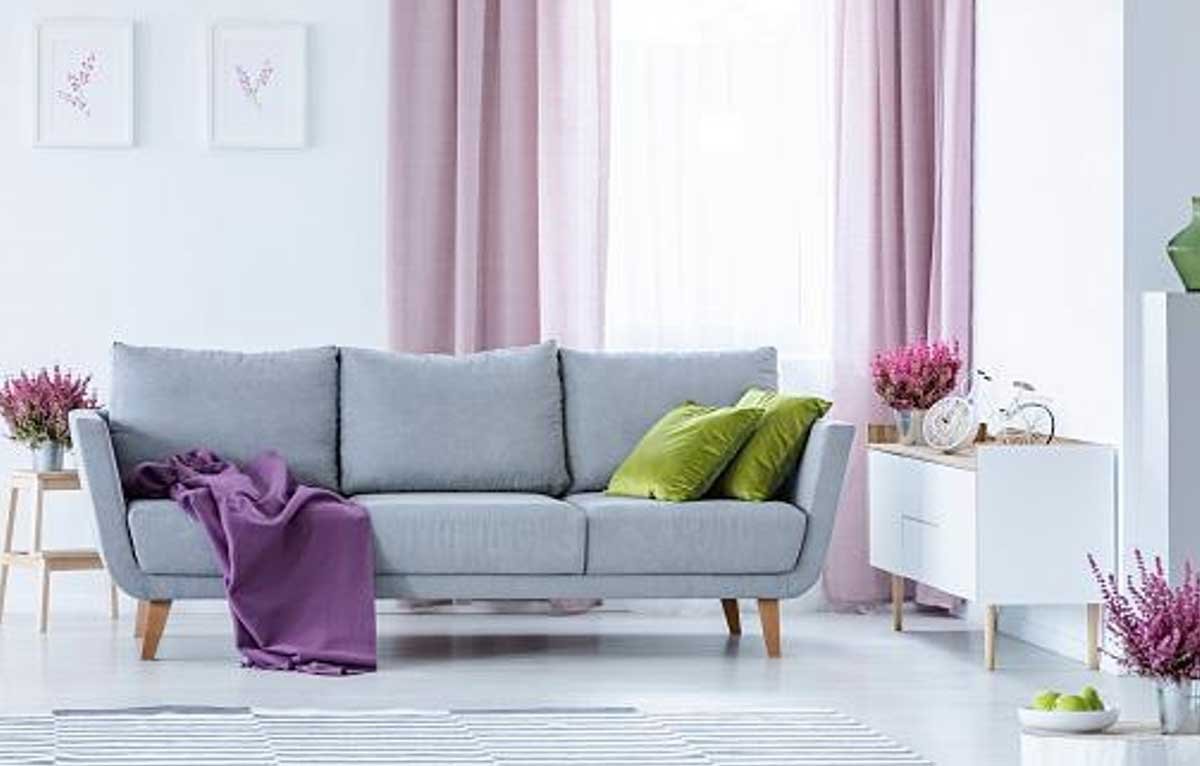 All you need is a rod or track, and then you can hang up the material of your choice. Property owners have a myriad of options when it comes to fabric choice. Thicker materials are ideal if your prime concern is privacy, while lighter materials effectively filter natural light. 
Another great perk about curtains is that they're pretty easy to maintain. Tenants can easily take them down and throw them in a washing machine when they've accumulated too much dust and pollen. 
Aluminum blinds are another great budget-friendly option for your rental home. They're often used interchangeably with mini blinds, but they fall under this umbrella with other materials like plastic and vinyl. 
However, aluminum blinds are more durable and resistant to damage.
So while they're a little more expensive than other types of mini blinds, in the long run, they're more cost-effective. Landlords that allow pets will especially like this option because they're scratch-resistant as well. 
Like curtains, they also come in various patterns, and you can also request a customized one if you wish. They're ideal in any weather, and you can save money on installation by doing it yourself. 
Yet another option for property owners is vertical track blinds. The difference lies in the name, which hints to the fact that they use a vertical design. Other than that, they're pretty similar in design to aluminum and other mini blinds. 
Like other window treatments on this list, they're pocket-friendly and are easy to install. Their modern design is also ideal for homes with large and long windows. They're easily adjustable as well, so it gives your tenants complete control over how much light enters the room. 
When selecting vertical blinds, you also have options when it comes to materials. Depending on your budget, you could opt for thick fabric materials, which are more affordable, or vinyl which is a little more costly but more durable. 
Another type of blind that won't make you break the bank is faux wood blinds. Depending on the type, natural wood can be pretty expensive. On the other hand, Faux wood is one of the most economical window treatments on the market. But they're still as aesthetically pleasing as real wood, which is a plus for many tenants. Some manufacturers even go the extra mile of including synthetic texture to give it a more realistic touch. 
They often come with a rail at the top that is  easy to hang up. Users can control the amount of light that enters the room with a wand or strings at the side. They're more costly than aluminum blinds but are more durable on average. These and other factors are handy to keep in mind when selecting the right blinds for your room. 
The final window treatment on our list are shades. They are quite similar to blinds in terms of variety. But the fundamental difference is that shades typically have a single material that tenants can fold or roll up with the attached string. They're like a cross between blinds and curtains. 
Of the more popular types, roman shades often come with UV filtering material in different appealing patterns. Roller shades are another well-known type with UV light blocking abilities while providing extra insulation for your home. 
Conclusion
There are several reasons to invest in window treatments for your rental property. They make your home safer by offering more privacy and offer light control, which helps when taking a nap during the day and keeping the light off your gadgets. 
Thankfully, there are multiple options to choose from, irrespective of the style or theme you prefer, that doesn't cost a fortune. However, if it still feels like too big of a chore for you to take on, or you don't have the time, you could always hire a rental management company to take care of it.
Of course, the perks of hiring qualified professionals to manage your rental property go beyond choosing blinds. It includes other services like property marketing, tenant screening, and so on.