It was in the 1920s that country music came to life. This genre uses refined instruments, such as fiddles, harmonicas, banjos, and even electric guitars! This is why it's no wonder that country music continues to be a hit, especially in the many parts of America. In this post, we are going to talk about the youngest female country singers in 2020 to give you an idea of which songs you should listen to next!
1. Taylor Swift
Taylor Swift is an American singer and songwriter. She is not only one of the most famous country singers, but in the entire entertainment industry as well. Some of her songs belong to the pop-rock and pop genres. This 25-year-old icon has released several albums, all of which are a huge success and there is no sign that she is slowing down. 
Some of her popular songs include Teardrops on My Guitar (2006), Love Story (2008), You Belong With Me (2008), Shake It Off (2014), Blank Space (2014), Bad Blood (2014), and so many more.
2. Lucy Hale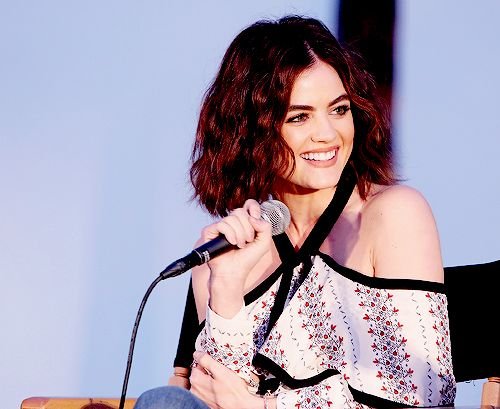 Karen Lucille Hale, better known as Lucy Hale, is a 25-year-old American singer, television personality, and actress. Although she is widely known for her role as Aria Montgomery in Pretty Little Liars, she is also a country singer. She started her career in music in 2012.
Her songs include You Sound Good to Me (2014), Kiss Me (2014), From the Backseat (2014), Red Dress (2014), Let It Go (2015), and You're Here (2017) among others.
3. Cassadee Pope
Cassadee Blake Pope is an American musician, songwriter, and singer. Before she became a country singer, she was the lead vocalist of the band Hey Monday. Before going into hiatus, her band released three EPs and two studio albums. This 30-year-old talented chick is an expert in different genres – pop-rock, emo-pop, pop, power-pop, and of course, country-pop. Her solo career began soaring high when she won The Voice in 2012.
Some of her songs are Easier to Lie (2013), One Song Away (2013), Alien (2016), Kisses at Airports (2016), Bring Me Downtown (2019), How I Feel Right Now (2019), Still Got It (2019), etc.
4. Maddie & Tae
Maddie & Tae is an American country song duo comprised of Maddie Font and Tae Kerr. Both of them are talented guitarists, songwriters, and singers. In 2014, the duo was signed to Dot Records. 
They have released countless songs in their entire career. These include Girl in a Country Song (2014), Fly (2014), Sierra (2014), Friends Don't (2018), Bathroom Floor (2019), Lay Here With Me (2019), Trying on Rings (2019), Drunk or Lonely (2020), and Water in His Wine Glass (2020).
5. Kelsea Ballerini
Kelsea Nicole Ballerini is a 27-year-old American country-pop songwriter and singer. She started composing songs since she was a child and in 2014, she was signed into Black River Entertainment. In that same year, she released her first EP titled Kelsea Ballerini. In the following years, she released three albums. The first one was The First Time in 2015, then Unapologetically in 2017, and the last one, Kelsea, in March 2020.
Some of her popular songs include Yeah Boy (2015), Dibs (2015), Peter Pan, (2015), Legends (2017), I Hate Love Songs (2017), This Feeling (2018), Homecoming Queen? (2019), and Hole in the Bottle (2020).
6. Rae Lynn
Rachelle Lynn Woodward, more known as Rae Lynn, is an American songwriter and singer who first gained recognition as being a contestant in The Voice Season 2. She is 26 years old. Although she was eliminated in the quarter-finals, that did not stop her from pursuing her dream as a singer and songwriter.
Her songs include God Made Girls (2015), Love Triangle (2016), Lonely Call (2017), Queens Don't (2018), Rowdy (2019), Bra Off (2019), and Keep up (2020).
7. Lindsay Ell
Lindsay Elizabeth Ell, born on March 20, 1989, is a Canadian country songwriter, guitarist, and singer. She is originally from Alberta, Canada. Her songs are a mix of pop, blues, and rock while still focused on the country genre. She has released one EP titled Worth the Wait in March 2017 and four studio albums – Consider This (2008), Alone (2009), The Project (2017), and The Continuum Project (2018).
Among her songs are Trippin' on Us (2013), By the Way (2015), Criminal (2017), Waiting on You (2017), Space (2017), Good (2017), Stop This Train (2017), and Always Kiss the Girl (2017).
8. Kacey Musgraves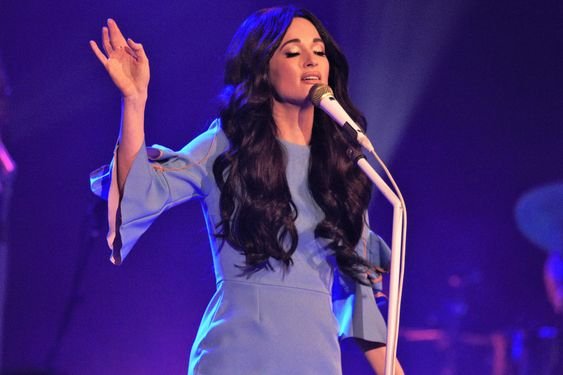 Kacey Lee Musgraves born on August 21, 1988, is an award-winning American songwriter and singer. She is the winner of six Grammy Awards, three Academy of Country Music Awards, and six Country Music Association Awards.
 She has released four studio albums – Same Trailer Different Park (2013), Pageant Material (2015), A Very Kacey Christmas (2016), and Golden Hour (2018). She has also released one soundtrack album – The Kacey Musgraves Christmas Show (2019), one demo album – Little Bit of Texas (2000), and three EPs – Spotify Sessions – Live From Bonnaroo (2013), Spotify Session – Live From Spotify House (2016), and Acoustic Remixed (2018).
9. Lauren Alaina
Lauren Alaina Kristine Suddeth was born on November 7, 1994. She is an American actress, songwriter, and singer, who is originally from Rossville, Georgia. 
She has won multiple awards including American Country Award for New Artist of the Year, CMT Music Award for Breakthrough Video of the Year, Music Row Award for Breakthrough Artist Writer of the Year, ACM Award for New Female Vocalist of the Year, CMT Music Award for Collaborative Video of the Year, Women in Music City Award for Breakout Artist of the Year, and Taste of Country Fan Choice Award for Best Performance of the Year.
10. Rachel Farley
Rachel Farley was born on March 28, 1995, in Lawrenceville, Georgia. She is an American country music singer who got signed into Red Bow in 2012. She released two singles both in 2013 – Ain't Easy and Midnight Road. However, when her second single was not a success, she left Red Bow.
Last modified: June 16, 2020