Whether it's sightseeing, outdoor activities or entertainment/events, the state of Virginia offers so much to tourists.
Virginia is one of America's oldest and most historic states. It also ranks among the highest for quality of life, coming in eighth overall in a recent report from the U.S. News & World Report. This included top-10 rankings in opportunity (eighth overall) and crime and corrections (ninth overall).
Planning a trip to the Mother of States? Here is a travel guide with some of the top activities and sites to put atop your to-do list.
Recreational Events/Activities
Virginia Beach itself is home to under 500,000 people, but this gorgeous location brings in close to 20 million visitors per year.
Whether you want to swim, kayak, hike (First Landing State Park has beautiful trails), scuba diving or camping, there is a lot for the outdoorsy people coming to Virginia Beach.
When you think of Virginia (be it a local or a tourist) you immediately think of Shenandoah National Park. This place brings in over 1 million visitors annually, and it too offers beautiful hiking/mountain biking trails and swimming areas in the streams.
Speaking of must-see locations for nature lovers, the Luray Caverns (near Luray) is also among Virginia's top tourist attractions. Conveniently so, there are other attractions nearby such as the Car & Carriage Caravan Museum and the Shenandoah Heritage Village.
Historic Sites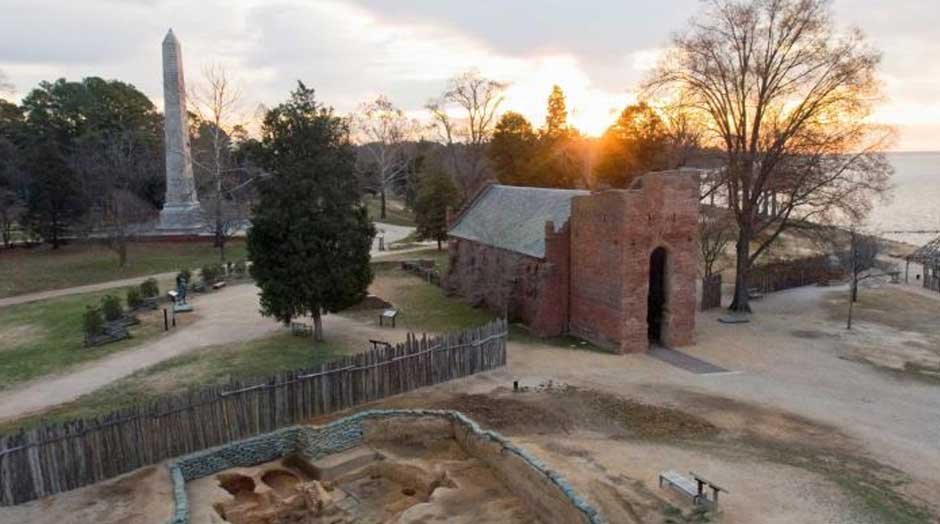 Virginia is one of the Thirteen Colonies, so there is plenty of rich and unique history to learn and celebrate during your visit here.
Many of the significant events of the American Revolution happened right here in Virginia — including the George Washington-led victory at the Battle of Yorktown. Simply put, history fanatics can spend a great deal of time here in "The Mother of States", where there's so much to learn.
Among the top must-see locations: Historic Jamestown, located in James City County.
Historic Jamestown is over 400 years old, having been established in 1607. It is in the U.S. National Register of Historic Places, and the amount of history is so incredible that the place's official website estimates a casual visit to be around 2-3 hours.
Historic Jamestown has many special monuments, including the Tercentenary Monument and the APVA Gates. There are many highly-regarded and critically-acclaimed restaurants/eating locations in or around the Historic Jamestown area, including the Dale House Café, Magnolia at the Dale House, The Hungry Pug Food Truck and the Meyhane Mediterranean Taverna (in Williamsburg).
Another special venue, Colonial Williamsburg, is also part of the U.S. National Register of Historic Places. Colonial Williamsburg (located in Williamsburg) is also a highly popular place for history buffs.
Colonial Williamsburg is a giant open-space outdoor museum that gives visitors an authentic experience of life in old Virginia. Staff members dress up and perform special reenactments and theatrics for its guests, giving you a better close-up look at the state's history.
There is a long list of unique activities, monuments/buildings and experiences to enjoy during your trip to Colonial Williamsburg. There is even the choice to experience a carriage ride.
The Edgar Allan Poe Museum (in Richmond) was established 101 years ago and remains a key fixture in the Virginia tourism industry. The Cape Henry Lighthouses — also part of the U.S. National Register of Historic Places — is another popular historic site on the beautiful waters.
Sporting Events
The state of Virginia doesn't have any professional sports leagues in the NFL, MLB, NBA or NHL. However, several minor league affiliates for professional sports franchises are based in Virginia.
This includes the ECHL's Norfolk Admirals, the local team covered by the Sportsbooks in VA, and their promo codes, which has games for hockey fans. Sports betting went live in Virginia back in Jan. 2021, and customers can cash in on several special promo code offers from the state's top sportsbooks. There used to be a Norfolk Admirals franchise in the AHL, but now the team is based in the ECHL — serving as an affiliate to the NHL's Carolina Hurricanes.
There are four Virginia-based baseball teams who serve as MLB affiliates: The Lynchburg Hillcats of Low-A East (Cleveland Guardians' affiliate), Norfolk Tides of Triple-A East (Baltimore Orioles' affiliate), Richmond Flying Squirrels of Double-A Northeast (San Francisco Giants' affiliate) and the Salem Red Sox of Low-A East (Boston Red Sox' affiliate).