2021 is the year to start fresh! Be adventurous with your makeup choices and experiment with colours and textures you might not have tried in the past! What better way to start the year than by applying for a virtual makeup class. Here are 6 trends we predict for the year ahead:
Skincare
With the constant use of masks, skincare has become an increasingly important part of the daily beauty routine. Maskne has become an issue we haven't had to deal with before and bacteria and dirt are getting more easily trapped in our pores creating problematic skin particularly around the chin and cheeks.
Now more than ever it is important to keep a daily routine of cleansing, toning, moisturising and exfoliating (only exfoliate twice a week to avoid irritating your skin). Keeping a strict routine will help your skin to combat the nasty buildups caused by wearing masks.
Bold eyes
The eyes are the windows to the soul, and also quite often all we can see of people these days! So why not spice them up a little and be a bit more adventurous in your eye makeup choices. Go for a deep smokey eye, fierce winged liner in the colour of your choice, bright coloured shadows and fabulous lashes are just a few ways you can switch up your eye looks and express yourself!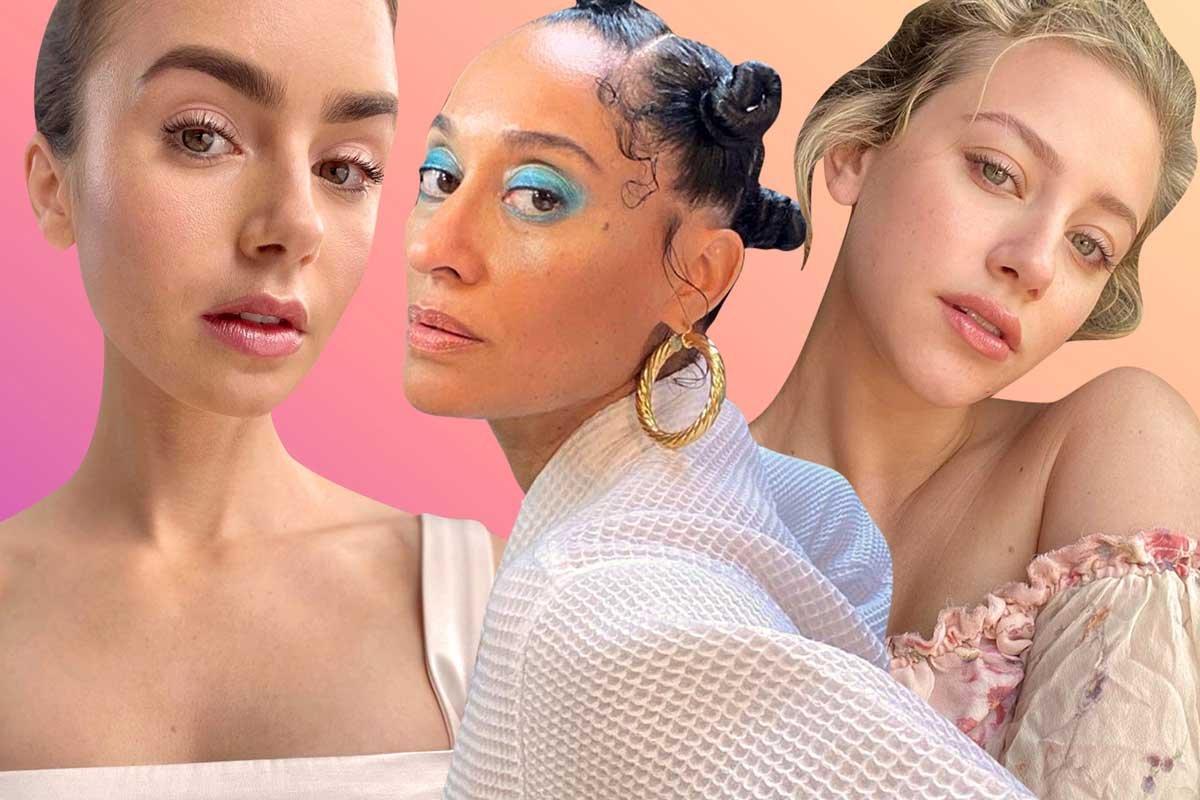 Longwear makeup
Making your makeup last all day while taking your mask on and off is tough but there are plenty of products out there to help your makeup last!  Using a good primer underneath your foundation is a great start, as well as setting your creams and liquids with setting powder or spray. There are also lots of options when it comes to longwear foundations and concealers. If you are looking for makeup cases, check Luvo Store.
Liquid lipsticks
There is nothing worse than creating the perfect lip only for you to take off your mask and discovering that it has smeared across your face. Liquid lipsticks are the answers to our prayers! Longwearing and vibrant they offer the perfect solution to lipstick lovers and mask wearers alike.Most brands are offering a liquid lip option so you can be sure to find your perfect shade without the risk of losing half of it on your mask.
Minimalist skin
In keeping with the adaptations we are making to work around wearing masks and staying covid safe is minimalistic looking/feeling skin. A predicted trend for 2021 is the use of minimal or sheer foundation, keeping the skin looking fresh, dewy and natural as well as avoiding foundation transfer and rubbing inside your mask.
For those of us who have to work in an office and wear a mask all day it's a win win as anyone rarely sees your face and it will be a big money saver in the long run if we are using half as much foundation. You can even switch to a tinted moisturiser or BB cream for a wash of colour.
Hygiene
Hygiene has always been a beauty trend but it has never been more important. Keeping your brushes and products clean is integral to helping with your skincare routine. We can't be sharing our lipsticks or liquid liners with our friends as you never know what you are spreading between you. Brush cleaner and product sanitiser sprays are readily available and a great way to help keep you and your products hygienic.
What are you waiting for? There are plenty of makeup courses available to turn you into the makeup artist you have always dreamed of being! Research short makeup courses Sydney today and find out what is waiting on your doorstep and start 2021 with a bang!