Due to your hard work and diligence, your boss is relocating you to a sister office in Kanas city. The area is known for its amazing BBQ, but that's not all it has to offer.
There's a rich history and culture there that you should explore before making your move. How else will you be able to navigate through the city when you arrive?
You also want to be able to reassure your family about the move by letting them know what they're about to get themselves into. Check out this guide to learn everything about Kansas City living before you start looking at houses.
You'll Live in a City That's in Two Separate States 
Many residents think of Kansas City as one big area. The truth is that it's split into two parts. There's the Missouri side and the Kansas side.
Back in the day, the original settlers founded the Missouri side of the city. Even though it's technically in Missouri, this is where downtown Kansas is located along with the Westport. As the city began to grow, the need for more space became crucial.
This is when the Kansas side was founded. It's pretty much a huge suburb where you'll find most of the residential housing.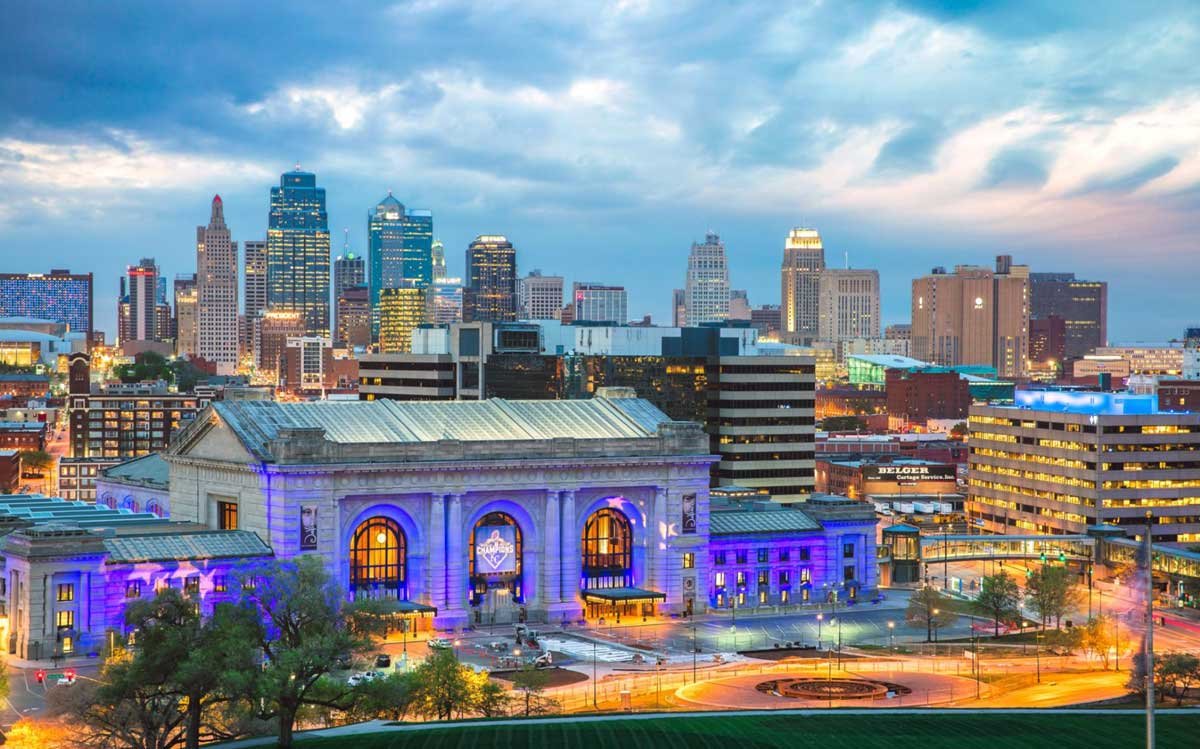 Kansas City During the Civil War 
When the Civil War broke out, Kansas City became a center for conflict because it was right between the Union and Confederate territories.
The worst fight was the Battle of Westport. It lasted for three days and was the final fight that took place near Missouri and the Mississippi.
It ended in a win for the Union when Samuel R. Curtis outnumbered Sterling Price. After the win, Kansas City saw a ton of profit from its cattle industry and railroads.
During the 1800s many African Americans began to call Kansas City their home. This brought a ton of great things to the city, including jazz.
Kansas City was one of the few areas that didn't completely outlaw alcohol when Prohibition came to pass. This only helped make the city a fun-loving place full of music and sound.
Jazz is still a huge part of the city's life today. In fact, you can't throw a rock without hitting a jazz club with live performances that you can attend.
Kansas City is a diverse town filled with almost half a million residents. This is good news for the local cuisine if you're a foodie. There are tons of options from all over the world.
A good portion of the population is families. So, even though you'll be dealing with a high number of people, there's almost no better place to bring your loved ones.
Get a Job That You'll Love 
Many people hire a moving company to bring them to the Midwest Metro in search of new job opportunities. It's honestly a pretty wise decision. The job market is going pretty strong in a variety of different fields.
You could grab a comfortable government job in healthcare, engineering, and finance. There's also a wide variety of big corporations such as Hallmark that you can apply to.
The city isn't only profitable from a job standpoint. There are also tons of top-rated colleges for you or your children to choose from. The University of Missouri-Kansas City is a research school with degrees in all things medicine.
You can also go there if you want to pursue a law degree or dabble in education. Rockhurst University is a private institution with a lot of programs.
If you want to pursue a more artsy future, there's the Kansas City Art Institute. It offers degrees in graphic design, creative writing, and filmmaking.
If there's an event in history to explore, Kansas City most likely has a museum dedicated to it. The American Jazz Museum is full of memorabilia from the city's rich jazz era.
The National WWI Museum & Memorial is a nationally-recognized place that's dedicated to those who gave up their lives. If you want to learn more about the city's railroad history, there's the Union station.
No matter if you love music or live theater performances, you'll find something that you can enjoy in the city. There are operas, ballet recitals, hip-hop artists, rock stars, and country bands.
You can see comedy acts that are clean enough for the entire family to enjoy and the Barns Players Community Theater does their own productions of famous Broadway shows.
If Kansas City is known for one thing, it's the BBQ. There are over a hundred restaurants that specialize in sausages, pulled pork, mutton, pork belly sandwiches, and ribs.
Some of the best restaurants where you can get the stuff include Q39 in Midtown, Jack Stack Barbeque, SLAP's Barbeque, and Joe's Kansas City Bar-B-Que.
Of course, you'll need something to wash all that BBQ down with. Lucikly for you, Kansas City has a large selection of craft beers. If you're into more of the science part of making beer, many breweries will share their secrets with you if you go there for a tour.
The Allure of Kansas City Living 
Whether you're moving to get a change of scenery or to start a new job, Kansas City living has something to offer each member of your family. While the area is known for its craft beers and BBQ, it has so much more to offer than that. Go ahead and begin exploring today.
Do you want to know more about what the big city can offer you? Check out the lifestyle section of our blog daily for all the latest posts.