Who Is Jamie Foxx?
Jamie Foxx is a well-known American producer, comedian, singer, and actor. One of his famous projects was playing the role of Ray Charles in the 2004 film, Ray. It has won various awards, including Golden Globe Award, Critics' Choice Movie Award, Screen Actors Guild Award, BAFTA, and Academy Award. He was also nominated for an Academy Award for Best Supporting Actor for his role in Collateral.
Personal Details
Celebrity Name:

Jamie Foxx

Full Name:

Eric Marlon Bishop

Gender:

Male

Birth Date:

December 13, 1967

Birth Place:

Terrell, Texas, US

Age:

52

Height:

1.7m

Weight:

82 kilos

Nationality:

American

Sexual Orientation:

Straight

Status:

Single

Wife:

None

Children:

Annalise Bishop, Corinne Foxx

Profession:

American producer, comedian, singer, and actor

Net Worth:

$120 million
Early Life
Eric Marlon Bishop was born on December 13, 1967, in Terrell, Texas. He was raised by his adoptive parents, Mark Talley and Esther Marie, and does not know much about his biological parents. At a young age, Eric already showed an interest in comedy. He attended Terrell High School, where he played basketball and football.
He earned a scholarship at the United States International University, where he studied classical music and composition.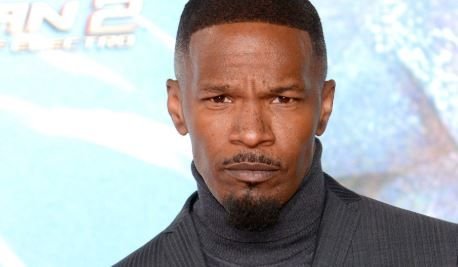 Personal Life
Jamie Foxx had dated several famous women. Some of these are Vivica Fox, Meagan Good, Stacey Keibler, Sky Nellor, Stacey Dash, and Katie Holmes. He also has two daughters named Annalise, who was born in 2009, and Corinne, who was born in 1994.
Career
The career of Jamie Foxx is a long list of journeys and success. The following are breakdowns of what happened in his career.
1989-2003
In 1989, Eric Bishop started by making jokes at Open Mic Night in a comedy club after he accepted the dare of his girlfriend. When he noticed that female names were often prioritized to perform first, he changed his name to Jamie Foxx. He felt that the name Jamie was ambiguous enough to prevent any biases. The family name Foxx was inspired by Redd Foxx, a famous comedian.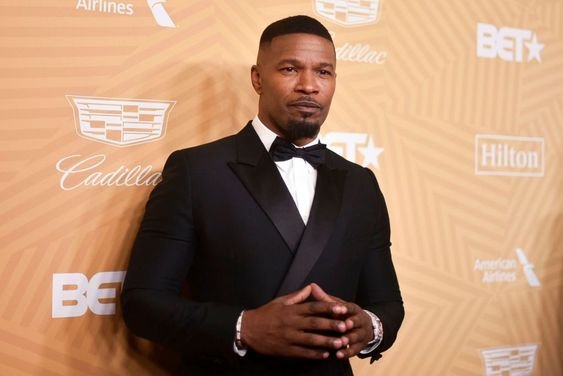 In 1991, he was included in the cast of Living Color and then, later on, was also included in the cast of Roc. From 1996 to 2001, he was the main cast of The Jamie Foxx Show, his very own sitcom.
In 1992, he starred in his first major role in the film, Toys. After that, he was included in the main cast of several films, such as Collateral, Any Given Sunday,  and Ali.
In 1994, he launched his debut album titled Peep This but sadly, was not considered successful.
2003-2006
In 2003, Jamie was featured in Twista's hit song, Slow Jamz, along with fellow artist, Kanye West. The song was so successful that it reached the #1 spot on the US Billboard Hot 100. He collaborated again with Kanye West with the song, Gold Digger, which was also #1 on the Billboard Hot 100 for ten weeks.
In 2004, he played the role of Ray Charles in the movie, Ray. The movie received numerous awards, including Academy Award for Best Actor and the BAFTA Award for Best Actor in a Leading Role.
In December 2005, Jamie released his second album, Unpredictable, which sold at least 598,000 copies in just one week after the release. Today, it has sold more than 1.9 million copies in the United States alone.
2007-2009
In 2007, Jamie was among the lead stars of The Kingdom and worked with notable actors like Jennifer Garner, Jason Bateman, and Chris Cooper. In that same year, he also earned a star on the Hollywood Walk of Fame.
In 2008, he launched his third album titled Intuition, which features famous artists like T-Pain, Lil' Kim, Ne-Yo, TI, and Kanye West.
In 2009, he was the lead cast in the film, The Soloist. In October of that same year, he was in the movie Law Abiding Citizen with Gerard Butler.
2010-2012
In 2010, Jamie released his fourth album, Best Night of My Life. It features hit songs, such as Winner, Living Better Now, and Fall for Your Type.
In 2011, Jamie was the voice actor for the character of Nico in the animated movie, Rio. In that same year, he was also one of the producers for the film, In the Flow With Affion Crockett.
The next year, he was included in the main cast of Quentin Tarantino's "Django Unchained."
2013-Present
In 2013, Jamie played the role of the U.S. President in the movie, White House Down, with actor, Channing Tatum. Starting this year, he has participated in so many projects both in music and film. He appeared in The Amazing Spider-Man 2, Baby Driver, and Annie. He also released his 5th album, Hollywood: A Story of a Dozen Roses.
Awards and Achievements
Some of the awards that Jamie Foxx won include a BAFTA Award, Academy Award, Grammy Award, MTV Awards, and NAACP Awards.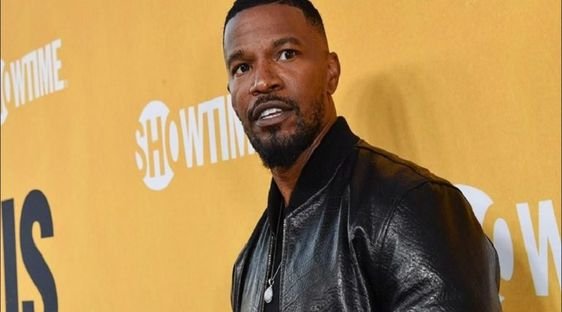 Total Net Worth 2020
To date, Jamie Foxx is known to have a total net worth of more than $120 million. His fortune came mostly from his acting career and music career. He has starred in countless movies and has released several albums that contain successful singles. He also collaborated with many artists, which also adds to his fame and fortune.