Music has the power of healing, feeding your soul. While everyone enjoys listening to music, there are very few who can produce it. Vocalists and Instrumentalists both together contribute to form a song. They know the power of music and how to use different instruments and tunes to produce that one track with perfection.
Among all the instruments, the guitar is one of the top-rated ones. Especially today's generation is highly fond of it. It has been in trend since the start of the nineteenth century and never faded out. Since then there have been many guitarists that came and passed but some left their mark forever. These are the highly renowned artists that are known for their amazing skills in playing the guitar.
Here is the list of top 10 guitarists of all time.
Lester William Polsfuss was an American guitarist, who was one of the pioneers of the solid-body electric guitar. He was a self-made guitarist, mainly known for popular jazz music. He attracted lots of attention by overdubbing, multi-track recording, and delay effects. He got credited for many innovations.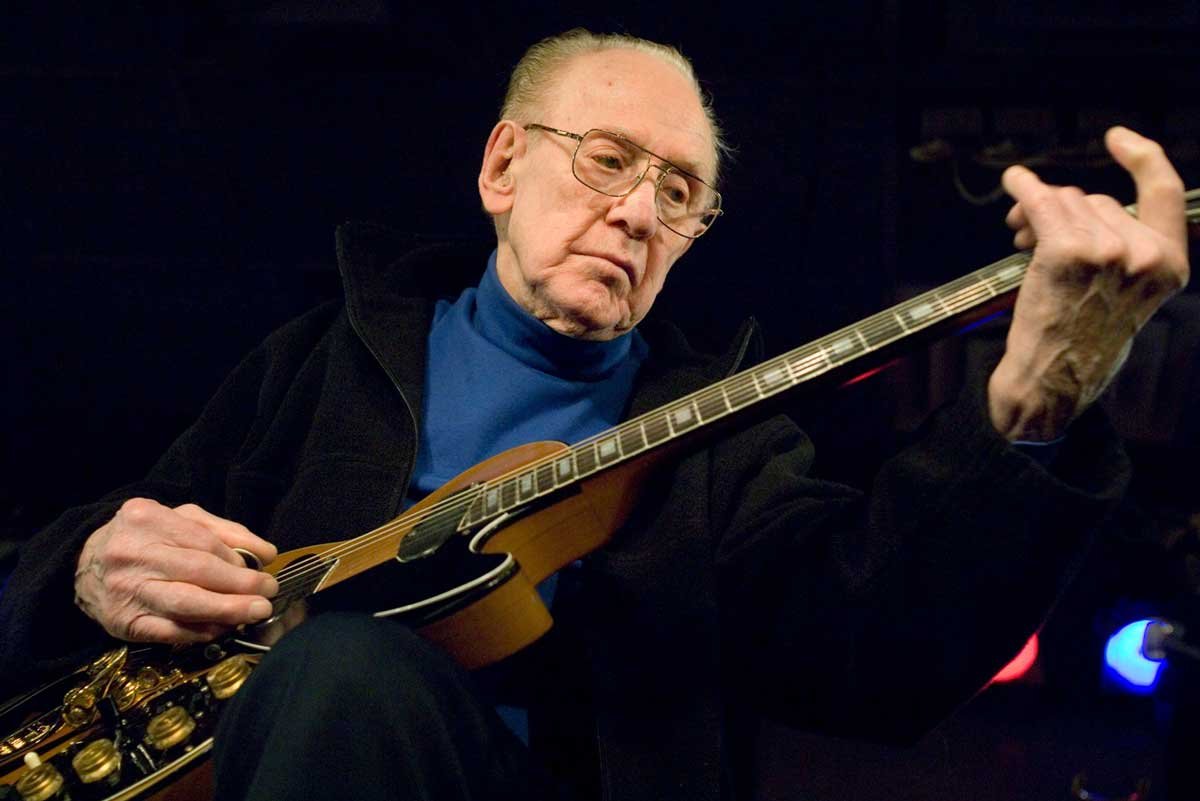 Paul became an inspiration for many present-day guitarists by his fretting techniques and chording sequences. In the 1950s, he along with his wife Mary Ford recorded numerous records and sold millions of copies of each.
Les was honored many times but one of his greatest achievements was a permanent exhibit in the Rock and Roll Hall of Fame. Also, he has been included in the National Inventors Hall of Fame. Unfortunately, he passed out on 12 august 2009 but he is well remembered for his work.
Eddie has been all time favorite rock guitarists. His extraordinary skills made him famous in his era. Today he is an inspiration to all the budding guitarists who want to set there as a rock musician. Being an American by origin, Eddie along with his brother, Alex Van Halen co-founded a rock band names, Van Halen.
He had his skills of performing that entertained the public at a huge scale. Today he is well known for the immense popularity of the tapping guitar solo technique. Halen marked the end of his life on 6th October 2020 but still alive in the hearts of many.
Jimmy Page has been considered as one of the greatest and most influential guitar artists of all time. The great artist is well known for creating guitar riffs and is a founder of the rock band, "LED Zeppelin." His melodious style includes guitar tunings, aggressive and distorted guitar tunes, and technical and melodic solos.
Starting his career in the mid-1960s, he was a member of Yardbirds bands but soon after it broke up, he found his own band. Jimmy Page is an inspiration to the budding guitarists and he is also inducted twice into the Rock and Roll Hall of Fame.
Jimi Hendrix is an American guitarist. However, his career lasted only for four years but he is regarded as the most influential electric guitarist ever. The Rock and Roll Hall of Fame considered him as the greatest instrumentalist in the domain of rock music.
Eric Patrick Clapton is an English blues and rock guitarist who was earlier a member of The Yardbirds. He is the only artist to be a 3-time inductee to The Rock and Roll Hall of Fame. Patrick had been one of the greatest artists of all time and ranked second in Rolling Stone's list of the "100 greatest guitarists of all time".
He has been inspiring young artists with his outstanding performances.
The art of giving is not what everyone has. Joe Satriani as a guitarist trained many famous musicians. After training many of them, Joe decided to start his solo career. In 1988, Joe went on his first solo tour with Mick Jagger as a lead guitarist.
Satriani has been nominated 15times for the Grammy awards and sold over 100 million albums. This made him the best-selling instrumental rock guitarist of all times.
Saul Hudson is an American musician, best known as a lead guitarist of the American hard rock band Guns N' Roses. He received worldwide success for his performance in the band that made him an international star in the late 1980s and early 1990s.
Later, in 1996 he left the Guns N' Roses and co-founded the supergroup Velvet Revolver. This reestablished him as a mainstream performer in the mid and late 2000s. His hard work and determination to be successful helped him in his journey. Today, he is inspiring lots of young artists to make a career in the music industry.
Steve Via is an American guitarist and composer. His passion for music is since his childhood days when he was inspired by the music his parents used to listen to. At the age of 18 years, he started his career in music. He started playing guitar in Zappa's band from 1980 to 1983.
In 1983, he started his solo career and till now he has produced 8 solo albums. Steve Vai has is considered a "highly individualistic player."
Peter Allen Greenbaum, better known as Peter Green was an English blues-rock singer and guitarist. He founded the Fleetwood Mac and was once inducted into the Rock and Roll Hall of Fame. In June 1996, he was elected as the third-best guitarist of all time in the Mojo magazine. The Rolling Stone him at number 58 in the list of, "100 greatest guitarists of all time."
Riley B. King was an American songwriter and guitarist and record producer. He was recognized as the single most important guitarist of the last half of the 20th century. Also, he was inducted into the Rock and Roll Hall of Fame. During the year 1856, he appeared at 342 shows overall. Today he is an inspiration to many young artists.
Music has been the therapy to many renowned artists and many deserve to be listed here. These legends have been inspiring lots of new artists.