About The God of HighSchool
The God of High School is a web printed cartoon from South Korea that is illustrated and written by Yongje Park. Last April 8, 2011, the comics were serialized in Naver webtoon, with each chapter published under Imageframe. It was also collected by the same management and currently has one volume. English translations were made by LINE webtoon back in 2014.
An original video animation version and a mobile game have been created for it and an anime TV series adaptation was released on July 6, 2020.
The God of HighSchool Plot: What Is It About?
The primary protagonist of The God of High School is Jin Mo-Ri. He is a 17-year-old native of Seoul, South Korea, and is into martial arts. The start of the story shows Jin Mo-Ri being invited to a martial arts competition titled The God of High School (GOH). Ran by a suspicious organization, GOH gathers high school students from Seoul on a regional level, then proceeds through a national level, and eventually, three participants will be chosen to compete in the World Tournament.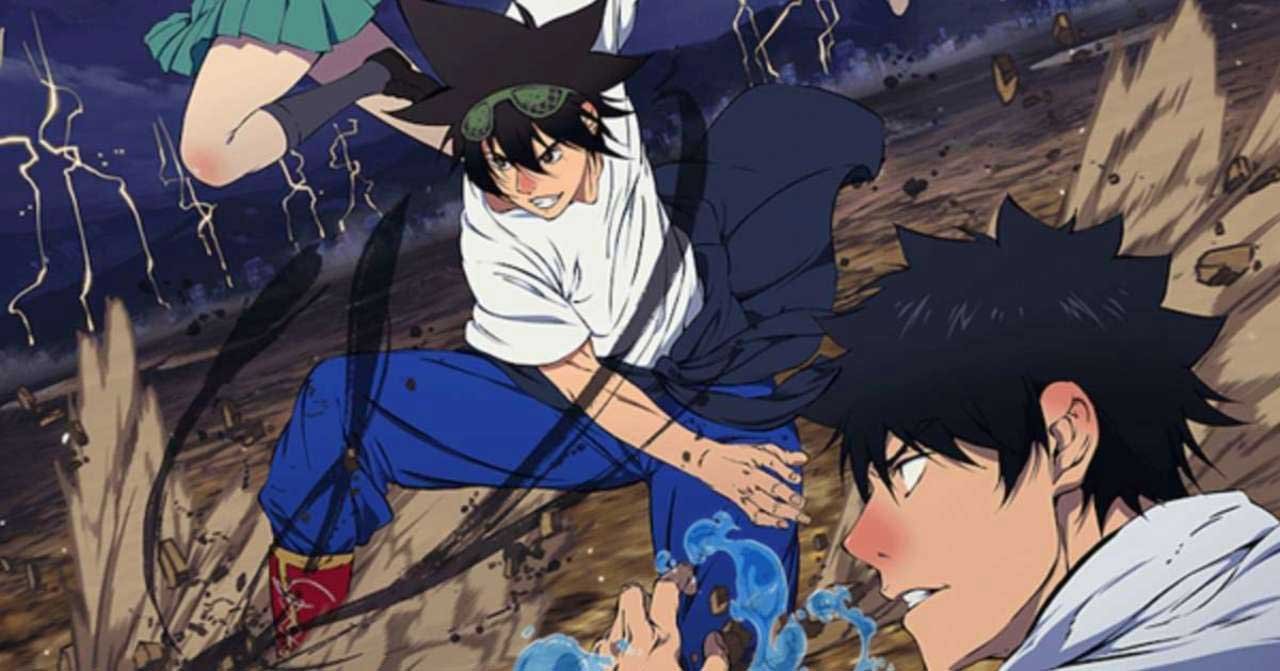 The winner will be granted his wish by the responsible organization without any questions.
This sparked curiosity in Mo-Ri, making him decide to join to the tournament. Throughout the competition, he came across different participants that have different fighting styles. Aside from martial arts, competitors also use "Borrowed Power," energy given by supernatural beings, such as mythical creatures, gods, demons, and more.
During the preliminary rounds, Mo-Ri met two other prodigies of martial arts. The first one was Han Dae-Wi, an expert of full-contact karate, and Yu Mi-Ra, a master of epeeist. After fighting Mo-Ri, these two will become his friends and the three will form a team and will fight alongside each other. As the first rounds finish, teams will be formed and each will come up with strategies for them to reach their ultimate goals.
The God of HighSchool Characters: Who Are They?
The God of High School is made of diverse characters. So, let us focus on the main characters of the series. Let's get to know a bit more about them:
Jin Mo-Ri
Jin Mo-Ri is the main protagonist of GOH and most of the storyline circles around him. He is voiced by Nam Doh-Hyeong for the Korean dub, Tatsumaru Tachibana for the Japanese dub, and Robbie Daymond for the English dub. 
He is a cheerful and typical 17-year-old who has a passion for Renewal Taekwondo, a fictitious version of Taekwondo. He competes in GOH in the hopes of becoming the champion and meeting his grandfather, Jin Tae-Jin.
Later in the story, it will show that Mo-Ri is a genuine fighter thhat does not depend on Borrowed Power. But, it will be later discovered that the reason why he is such a strong contender is because of his real identity, Jaechondaesong, or commonly known to us as Sun-Wukong, the hero of Journey to the West, a popular Chinese novel.
Yu Mi-Ra
Yu Mi-Ra is in the same age as Mo-Ri and also lives in Seoul. He is voiced by Song Harim for the Korean dub, Ayaka Onashi for the Japanese dub, and Veronica Taylor for the English dub. She is a master of the Moonlight Sword, a fictional swordstyle. Originally, she joined the GOH tournament in the hopes that she will find a wort husband that will carry their bloodline. After befriending Mo-Ri and Dae-Wi, her goals have changed and she is finally free from the burden of her family.
Han Dae-Wi
Han Dae-Wi is a skilled swordsman who practices Kyokushin Karate. He is voiced by Kwak Yoonsang for the Korean version, Kentaro Kumagai for the Japanese version, and Sean Chiplock for the English version. 
It is shown at the beginning of the series that he is working day and night so he can pay the hospital bills of his best friend who is suffering from cancer. He joined the GOH tournament hoping he can help his friend. However, his friend did not make it and Dae-Wi made a new goal in his life – to team up with Mo-Ri and Mi-Ra and help them make their deams a reality.
The God of HighSchool Premiere Date: When Is It?
The God of High School premiered last July 6, 2020, on AbemaTV, Tokyo MX, and AT-X in Japan as well as in Naver Series On and Aniplus in Korea. There are currently eight episodes with the eighth one recently released on August 24, 2020.
The God of HighSchool English Dub: Where Can We Watch It?
Crunchyrool is a production committee of GOH and has legal rights of broadcasting the Japanese version of the anime. Muse Communication also shared that they are licensed to stream the series on 14 regions in Southeast Asia. These include Bhutan, Singapore, Cambodia, Malaysia, Brunei, Thailand, Vietnam, Philippines, Nepal, Bangladesh, Myanmar, India, Laos, and Indonesia. Just last August 11, Crunchyroll that there will be an English dub of The God of High School.