Everyone needs a vacation after a long and tiring week, and maybe you are thinking about your next vacation plan. Every ideal vacation is when you have the freedom to do everything you want without getting exhausted on your travel.
So, the only way you can do all these things is by traveling with your RV. Imagine you're not getting stressed about going back to your hotel back in forth. Traveling by your RV with your family is better with a two-bedroom fifth wheel to have a better travel experience. 
Maybe you need a bit more push for you to decide to travel by your RV already; that's why here are the amazing reasons why you should consider this on your next travel adventure.
Fewer Expenses
Imagine going on a travel adventure without thinking about going back in forth in your hotel and being free from carrying all your luggage. What's more amazing about this is that you don't need to check-in at a hotel because you can comfortably sleep inside your RV. 
This will save you a really good amount of money, and maybe you can spend it on other things that will make your travel experience better. 
Also, when you are traveling with your RV, you can bring food and store it in your RV fridge and cook your meal anytime you want. In this, you can surely save money instead of going to expensive restaurants. 
You can travel wherever you want
If you plan to travel for the whole week without spending too much money, that's possible with your RV. Imagine you can visit all the places you want without worrying about checking in at a hotel. By this, you can transfer from a location to another location anytime you desire.
It's so much convenient traveling with your RV.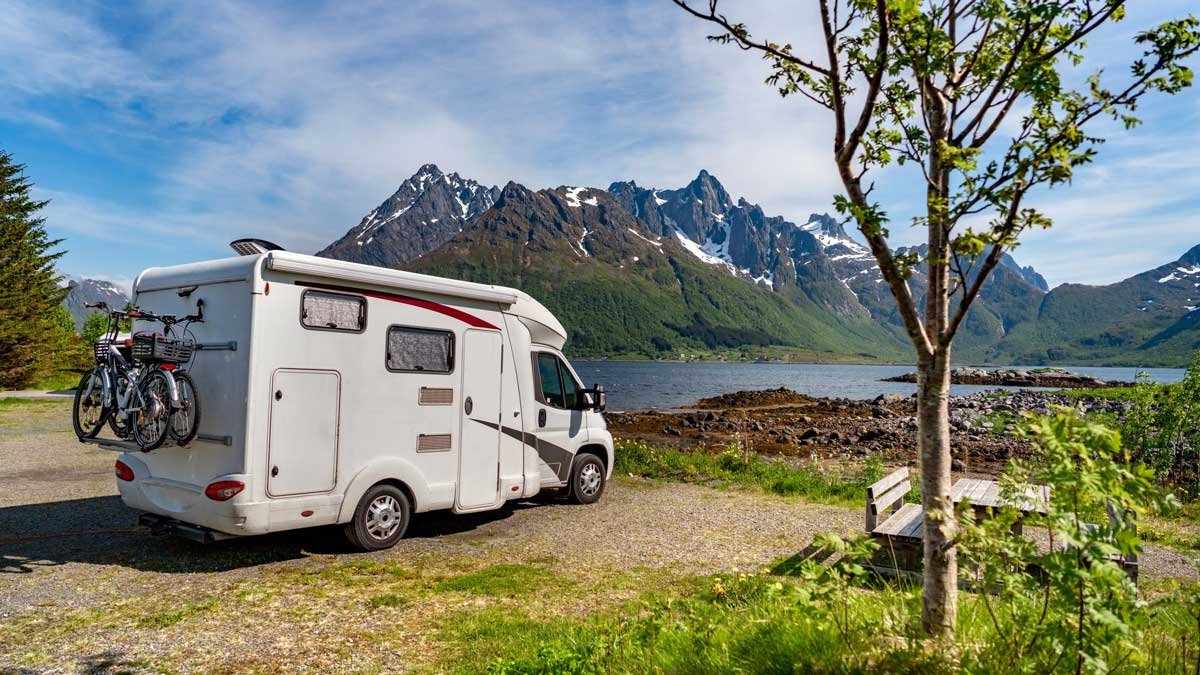 A better family bonding
If you plan to travel with your whole family, traveling by your RV is the best option we can give to you. If you know that you have a busy schedule and having less time with your family, traveling by an RV can give you more moments with your children. 
RV travel enables you to have more bonding moments with your children without the distractions of modern life. Imagine doing a campfire with your children in an RV Park; no distractions, a relaxing environment, and more. 
Camaraderie 
If you never experienced staying in an RV park, you might not know that people always keep themselves inside their room compared to hotels. As a result, you can't mingle with other people you don't know, making your vacation a bit boring if you are introverted. 
Staying in an RV Park enables you to build friendships with your RV neighbors during your RV vacation. This can also develop your children's social skills, and they can have time to meet other people and kids during your RV vacation. 
Most people who enjoy RV vacation are more open to talking and meeting other people. That's why you don't need to worry about encountering a bad neighbor during your vacation.
Travel with your pet
Traveling becomes one of the struggles for every pet owner. I'm sure that every one of you is having a hard time leaving your pet to someone else since you consider them already as your children. However, if you have an RV, traveling with your pet is already possible. 
You can now have quality time with your pet and your whole family since most RV parks allow RV owners to bring their pets. But, we suggest knowing first their regulations with regards to bringing pets inside an RV park.
You can rent an RV
If you still don't own an RV, worry no more because RVs are available for rent. What's good about renting is you can try different sizes and styles. Also, if you are a first-time user of an RV, renting is one great option, so you can know if you'll like it or not. After your travel, that's time you can decide if you are going to purchase one or not.
Remove all the travel hassles
Traveling by an RV, you can have a lesser hassle experience; it can be from long-hour flights, the stress of booking your tickets, and airport processes. And also, transferring from one vehicle to another vehicle for you to get to another location can be exhausting. 
RVing removes all these stressful situations, and you can pack all your things and stuff, place it in your RV, gather your family, and store all your food in the fridge. By this, you can conserve your energy to enjoy the vacation without worrying about delayed flights or being late on your flight schedule.
Be more closer to the great outdoors
If you live in a busy city like New York, we are sure that you are tired of all the hassles and stress brought by city life. This is one of the main reasons travelers enjoy RVing since they can travel to places where they can have peace and moment to distress. 
Traveling by an RV enables you to be closer to the wilderness; you can go to any safe forest, build your camp there with your family, and enjoy the green views and the sound of the birds chirping around you. We all need to experience this kind of vacation sometimes since this will help us be more productive and efficient to work.
Conclusion
Traveling becomes better with an RV, and we are sure that every one of you wants to have quality time with your family. RV travel gives you more options and freedom compared to a standard vacation. Make sure to pack a first-aid kit if you decide to travel by your RV, and make sure that your RV is in good shape before you drive it with your family. Have a checklist of the things you need to bring so you won't have any hassle along the way.
So, we hope that these reasons above will help you decide to do an RV vacation.