We are living in a time when the healthcare industry is undergoing massive transformation thanks to numerous tech innovations that have been gradually developed and enhanced for years.
The events following the spread of the COVID-19 pandemic have rapidly revolutionized the way healthcare is provided, leading humanity towards an era of digital medicine. Although healthcare providers have been forced to rethink and innovate traditional systems, telemedicine has been gaining popularity for some time thanks to advances in sensing, wireless, and cybersecurity technology.
Digital medicine includes various kinds of technology-enabled solutions such as remote monitoring, diagnosis, patient treatment and so on. Now, healthcare will be brought to you instead of bringing you somewhere else to receive it. 
What Is Telemedicine?
Telemedicine is one of many technological innovations expeditiously replacing the conventional office-based approach to healthcare, particularly with events like the COVID-19 pandemic impacting healthcare systems around the world. Basically, telemedicine is any form of healthcare that is enacted remotely through the use of information and communication technology.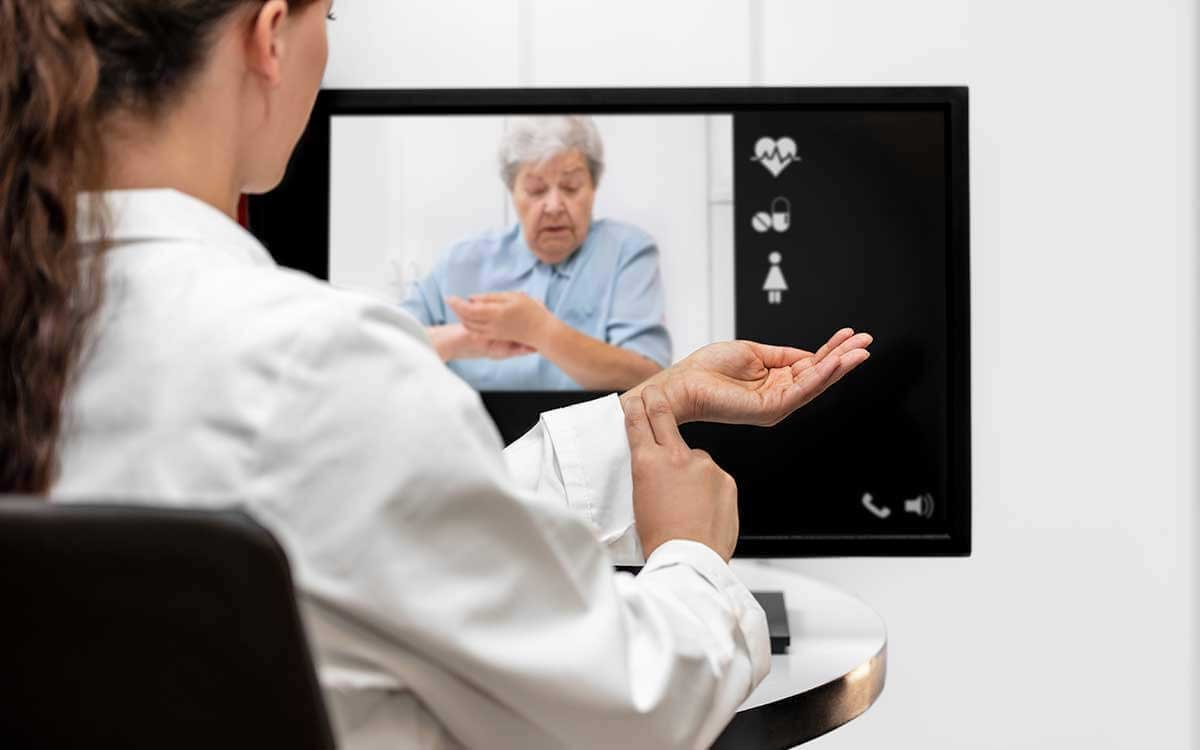 Remote Healthcare
From managing massive amounts of data and the aging of the population, to the increasing demand for healthcare services, telemedicine offers solutions to a number of present day challenges. For the majority of people telemedicine is associated with having a video chat checkup with their physician.
While this opinion of remote healthcare is not wrong, there is much more it can do.  Telemedicine visits include not just video communication but also text and email, smartphone apps, chatbots, and wearable devices.
Telemedicine has been occupying more and more space in the healthcare process due to rapid advancements in the private sector and in public hospitals. Remote healthcare technologies are not only more capable, more durable, and more compatible, they are also becoming increasingly cost-effective. Telemedicine has been proved to have lower transaction costs compared to in-person based care.
Key Benefits of Telemedicine
From the patient's point of view, the main goal of telemedicine is to increase access to healthcare and improve the convenience of care delivery. Virtual appointments may provide professional care to populations where it otherwise may not be available, such as those living in rural areas, deployed on military assignments, or in prisons.
Providing these patients with access to expert care and even connecting them with clinicians in other countries through international telemedicine will significantly improve patient care. Furthermore, telemedicine can bring care to patients who may have difficulty making it to their in-person appointments, such as the elderly, disabled, or those lacking transportation.
Telemedicine also greatly decreases the time it takes to receive medical care. The process of travelling to healthcare facilities, waiting for your appointment, and finally obtaining medical care is awfully time-consuming. Telemedicine appointments eliminate travel and waiting time, while substantially increasing the patients' face-to-face time with their doctors.
Furthermore, telemedicine has the potential to reduce healthcare costs for patients. Proper and timely remote health monitoring of a patients' well-being or chronic medical conditions can help avoid costly emergency department visits and hospitalisations. Telemonitoring also plays a fundamental role in the empowerment of chronic patients in regard to their health. It enables them to take an active role in their healthcare, from the comfort of their own home. 
Since the existing shortage of medical staff cannot be corrected in the wake of the pandemic, it is crucial to maximise the efficiency of the current workforce. Telemedicine can help do this by enabling doctors to see more patients by filling in time gaps in their day with virtual appointments.
Telemedicine has proved to enhance patient outcomes and minimize not just the amount of time a patient spends in the hospital, but the need for hospital visits in general. It is easier and more convenient for both patients and healthcare professionals.  Overall, telemedicine provides better patient satisfaction. 
Conclusion
Remote healthcare is a technology that has emerged from forward thinking and necessity, and will continue to influence the future of the healthcare industry. Besides the obvious impact of containing the spread of COVID-19, telemedicine will gradually become an irreplaceable part of the global healthcare system because of its potential for better efficiency, accessibility and patient care.
Telemedicine will eventually advance into being able to carry out all health services remotely, from general checkups to telesurgery. That's why now is the right time to introduce telemedicine to your healthcare company to keep up with the advancements and innovations in the industry. 
Kepler Team's knowledge and expertise in developing remote healthcare solutions will enable your medical organization to profit from all the benefits this technology has to offer. Contact us to learn more about remote healthcare.