What Is a Micro DC Air Conditioner?
Before anything else, let's know and understand first what a micro DC air conditioner is. It is a small cooling unit that is ideal for small areas, such as electric vehicles and cabins. It has a mini compressor that can function on powers DC 12V, 24V, and 48V. It can connect easily to hot environments and difficult confined spaces.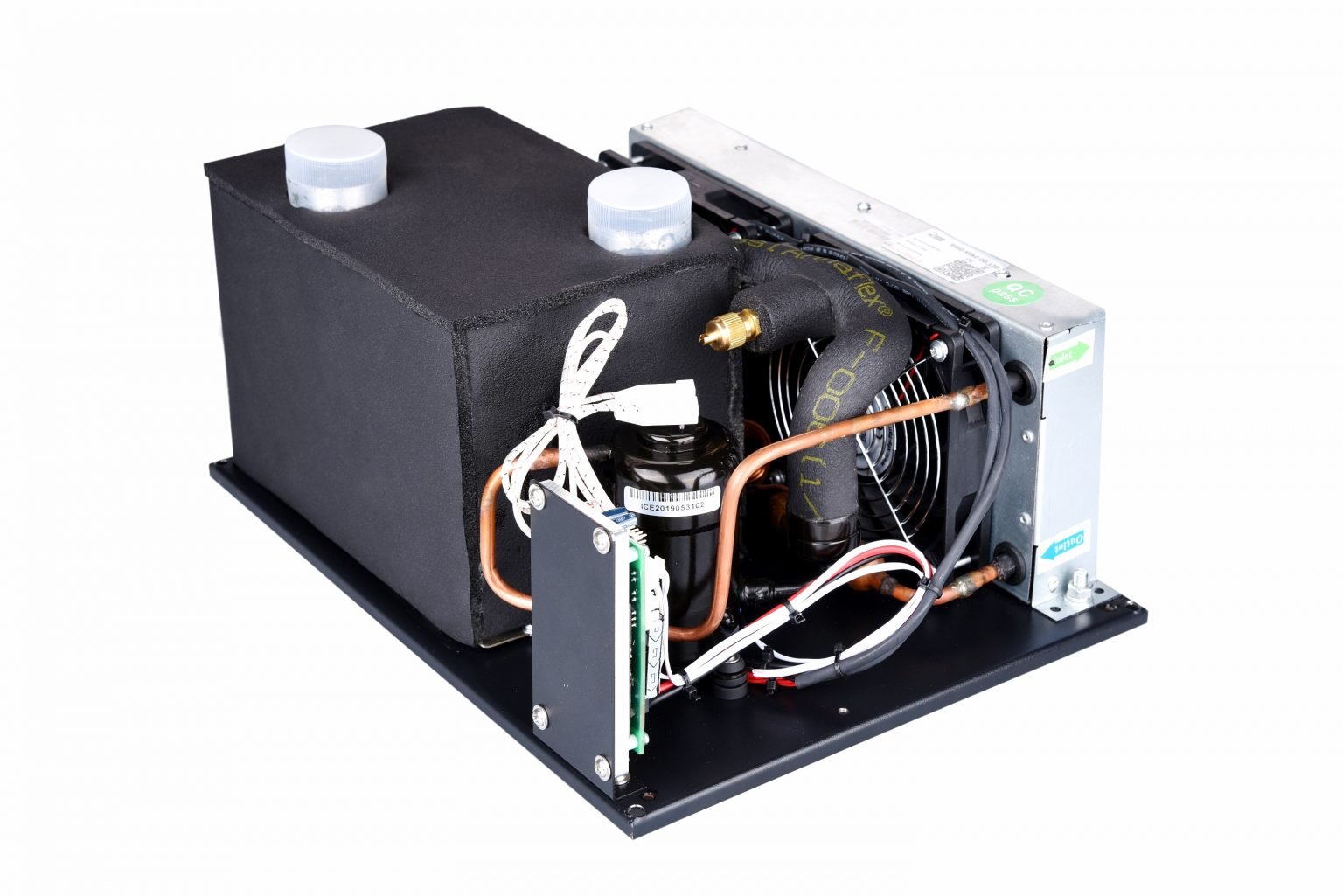 About Micro DC Air Conditioners
Micro AC units are the perfect solution for cooling small spaces that are powered either by solar power, car power, grid, and battery. They include the essential refrigeration parts, capillary, evaporator, condenser, and a mini BLDC inverter compressor. All these parts are combined in a single unit to ensure that they meet the requirements of customers where space and weight are crucial.
These cooling units have a height of 5.7 in. and a width of 8.2 in., making them easy to install in almost any space. They are also suitable for cockpits to keep captains in a cooler space. They can be connected easily to a DC inverter device so they can be powered by solar power, car power, and even batteries.
Another great thing about these portable air conditioners is that they are environment-friendly. They are a type of reverse-cycle air conditioner that contains a full control system as well as a split electric box. What's more, they are really quiet with their compressor sound cover. Therefore, you don't have to listen to disturbing sounds when they are running.
Types of Air Conditioner Modules
Micro air conditioning units run on different powers. Let's take a closer look at each one of them.
12 Volt Portable Air Conditioners
12V air conditioners are the smallest cooling systems in the world that have a capacity of 100W to 360W. These units include evaporator with fan, condenser, and a BLDC inverter compressor, all of which are suitable for cooling small spaces. 
24 Volt Portable Air Conditioners
14V air conditioners have similar configurations with the 12V units. However, they have a cooling capacity of up to 550W. Just like the 12 volt AC unit, they contain an evaporator with fan, condenser, and mini BLDC inverter compressor. All parts are suitable for cooling small areas.
48 Volt Portable Air Conditioners
48V air conditioners are also called as 48-volt battery-operated air conditioners. They have similar configurations to the 12V units; however, they have the smallest working current. Like the other types, these cooling systems have an evaporator with fan, condenser, and mini BLDc inverter compressor. They are also perfect for cooling small places.
Features of Mini Air Conditioning Units
These convenient and efficient mini ac units come with many features. Aside from the ones mentioned above, they also contain the following:
Small volume  – 338*208*145mm (13.3*8.2*5.7 inch)

Lightweight – 4 kilos or 8.8 pounds

Works effectively on hot conditions

Variable speeds for the mini DC compressor

Can work both indoor and outdoor and in extremely hot and confined areas

Personal cooling systems

Efficient refrigeration capacity

Easy to install

Integrated design

Energy-efficient and high-quality

Available in competitive prices

Impressive cooling performance
Furthermore, self-contained air conditioners are well-suited for trucks and specialized vehicles, such as agricultural and excavation vehicles, to provide a comfortable and cool environment for the drivers.
As mentioned, micro DC airconditioning units are environment-friendly. Since they are a reverse-cycle type and able to run on solar power, they have no emissions, which is a serious problem the world continues to face.
Micro DC Aircon Applications
These airconditioning units are ideal for small spaces and hot areas. But, what places are these, exactly? You can use portably cooling systems in the following:
Laboratory equipment

Distribution box

Environmental control

Electric box

Thermal regulation

Outdoor advertising box

Computer cooling

Electronics cooling

Equipment cooling

Personal cooling
How Does a Micro DC Aircon Work?
The main parts of a micro DC aircon include the capillary, evaporator, condenser, driver board, and BLDC inverter compressor. It also consists of the typical parts of an AC unit.
The compressor is the core of the cooling system that uses a tiny amount of energy to create the heat transfer and refrigerant flow as needed.
The BLDC inverter compressor then creates a sufficient cooling capacity at a tiny volume. The compressor receives low-pressure refrigerant vapor and then compresses it to high pressure and temperature.
The refrigerant goes through a phase change, from gas to liquid, and dismisses heat to the environment at high pressure.
The expansion valve is responsible for throttling the refrigerant to low temperature and pressure. The refrigerant then goes to the evaporator mainly as liquid and goes through again a phase change, but this time, from liquid to gas.
The refrigerant then goes again to the compressor as low-pressure vapor, starting the cycle again.
Micro DC aircon units are truly convenient and efficient. If you are looking for the best cooling solution for small areas, such as in trucks and small laboratories, you should definitely consider a micro DC air conditioner!