Most people who hear the name 'Meat Eater' for the first time will think that it's some gore-y, Wrong-turn-esque film.
Some might say that it reminds them of Bear Grylls and how he became famous. Images of the survivalist host roasting possums and chowing down on raw insects on live television are just some of the nightmares that come into mind.
However, fans of the series are quick to dismiss these unreal notions of the series. 'Meat Eater' isn't a horror series, nor is it a reiteration of a 2000s survival reality show.
Instead, it discusses the interesting discipline of hunting and the optimal way to prepare and cook different kinds of game animals. 
The show never loses its focus from what it truly is — a textbook hunting show. This level of consistency and dedication are large factors that helped them earn the Sportsman Choice Award three times in various categories.
It's also why many of its avid viewers wonder if the series will have its 10th season following the successful pilot episode of its 9th.
'Meat Eater Season 9': Cast
The 9th Season of 'Meat Eater' still features Steven Rinella as the show's returning host. A well-known television host, travel writer, and author, Rinella is an avid outdoorsman. He enjoys fishing, hunting, and exploring the great outdoors.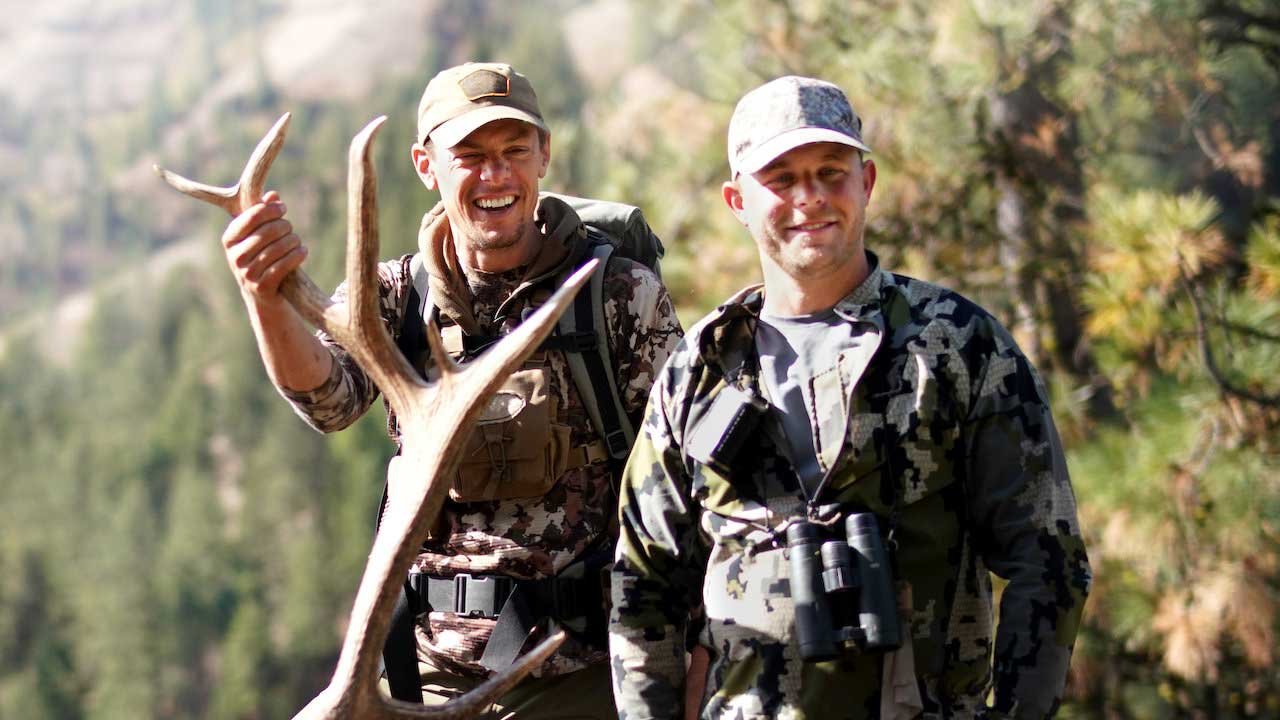 Rinella's passion for the outdoors led him to become an adventure-travel writer.
Along with the outdoor activities that he shoots to share with his fans, he also wrote hit pieces for various magazines, i.e., The New York Times, Outside, Men's Journal, the New Yorker, Field, and Stream, American Hunter, and Petersen's Hunting.
Rinella's genuine passion for the outdoors, along with his high-profile and overall appeal, is what made him the perfect candidate as 'Meat Eater's' showman. He has been the host of the hit TV show for nine straight seasons.
Steven Rinella also appreciates and gives credit to everyone who has worked for 'Meat Eater.' In a recent interview, Rinella had this to say: 
The show's crew also plays an integral role in the quality and consistency of each episode. But it's hard to deny the fact that 'Meat Eater' is Steven Rinella. Without him as the host, the show would lose its identity. Fortunately, he's still the face of the show going into its 9th season. 
'Meat Eater Season 9': Plot
Meat Eater's' description remained the same throughout the years: it's a hunting television show.
If you're interested in hunting, you'll love this series. The show exclusively covers hunting and all its nuances. It doesn't have any cheesy storylines or fictional plots to get people's attention. It's purely hunting at its purest and most refined form.
Netflix has created various shows following this genre. 'Coldwater Cowboys,' 'The Legacy of Whitetail Deer Hunter,' and 'Chasing Monsters' immediately come into mind.' However, 'Meat Eater' leaves all of them in the dust as the best hunting show available on Netflix. 
Steven Rinella is also an author of a hunting book that shares the same name with the series. Rinella's 'Meat Eater' book isn't far from the actual show.
It's embraced and celebrated by fans and hunting enthusiasts alike for its rundown on the keen details of hunting. It also discusses Rinella's strong hunting principles and ethics. The book also portrays Rinella's culinary expertise when it comes to cooking game animals.
Going back to the show, 'Meat Eater' also talks about other areas of hunting. Specifically, it discusses the game itself.
The downfall of many hunting shows is that it only features a montage of hunters killing. 'Meat Eater' is entirely different as it also ventures towards other areas of the entire hunting game.
Thanks to Steven Rinella's vast knowledge of the game, viewers are treated with different kinds of jam-packed content with information.
The show's target demographic isn't limited to hunting enthusiasts alone. 'Meat Eater' will catch anyone's attention whether or not they are interested in hunting. 
Some shows that follow the same pattern as 'Meat Eater' usually implement additional content in various ways.
In turn, they also suffer from collateral damage as most of these add-ons end up failing. Some even add some occasional product placements, which hurts the integrity of the entire show.
'Meat Eater' never comes close to committing these mistakes. During the earlier seasons, Rinella showcases the various gears that he uses for hunting.
However, he does this in a more informative way, instead of blatantly promoting a product. Recent seasons, including season 9, have gone away from showcasing hunting gear ultimately.
Meat Eater Season 10: Release Date
'Meat Eater' Season 7 premiered two years ago on October 2, 2018. Season 8's release was back in October of 2019.
Ever since, the show's reputation has gone up, and the feedback was nothing but positive. In a recent interview, Steven Rinella talked about changes that the production crew made to improve the overall show. 
According to him, "It's evolved because I've evolved, and my understanding of things or my interests have changed."
He also praised the show's crew for always trying new things without going too far from the hunting concept that the show came to be known and loved.
Season 9 was released on September 16, 2020, and is currently going strong. In terms of an upcoming 10th season, there hasn't been any official announcement yet.
But considering the positive reviews and the show's overall popularity, it would be a complete shocker if 'Meat Eater' doesn't get renewed.
Our best guess is that if the show does get renewed, 'Meat Eater' Season 10 will be released sometime in 2021. Stay tuned for more updates.