There are many reasons that someone might want to work from home these days. After the pandemic that has affected the whole world many people are working differently. Covid caused mass unemployment and people have had to search out alternative forms of work. Millions were forced into lockdown and had no source of income. Others were luckier and could continue with their jobs by working remotely from home.
Besides Covid there are plenty of other reasons that someone might want to make an income from their home. Single parents, disability, illness or other responsibilities may make it difficult to engage in regular employment. Perhaps you just want to work for yourself or have a great idea that no one else is doing.
What are the benefits and disadvantages of working from home?
The first and most obvious benefits are that you are your own boss and you can pick your own work hours. However it is possible you could end up working far more than you expected if you become successful.
To be successful at your chosen business you will need to put in the hours, however, depending on what you choose to do you can structure your day around your life. You will not get the same benefits of working for an employer such as healthcare, dental, pensions and holiday pay. You will also have to arrange your own taxes should you start making money. On the other hand you will not have to commute, you can turn down clients if you have any moral objections and you won't have any bureaucracy to deal with.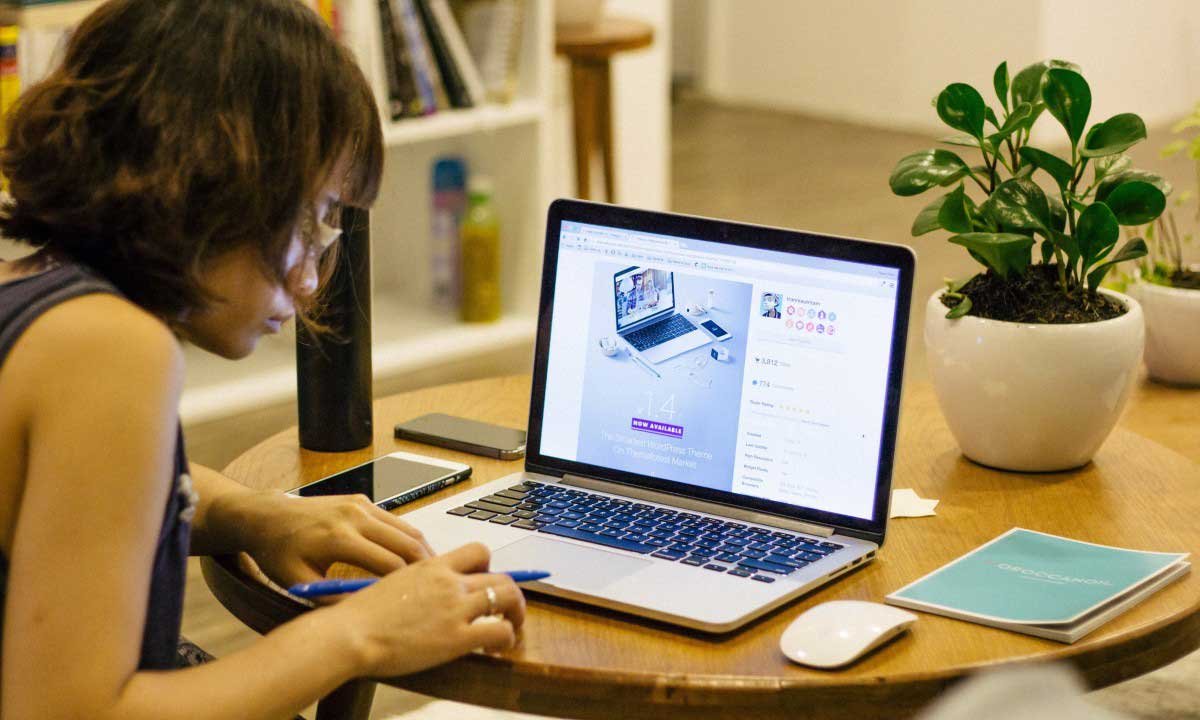 What options are there for working from home?
There are plenty of ways to make an online business from home. If you prefer not to create your own business then you could look at some of the remote working options such as proofreading, data entry, being a virtual assistant and writing for blogs.
If you want to create your online business though these are some of the options you can consider:
Open your own shop
You will need a product to sell obviously but the actual business of opening a shop online is made fairly simple these days. You can choose to use an option like Shopify to sell your products or build your own site. One of the easiest ways to do this would be to use a page builder like WordPress or Wix and add one of the e-commerce plug-ins available to build a shop. You will want to choose your own domain names and it helps to understand what plan to pick and which to avoid with Wix or other page builders. There are fees to pay for running a shop this way and there is normally a discount if you pay yearly in advance rather than monthly.
You can build an attractive shop very easily this way and your only real problem will be deciding what to sell. These platforms come with many widgets and plug-ins to add features and they can help with SEO and other technicalities without the need for coding knowledge.
Freelancing
Another way to make an income would be to freelance. Perhaps you already have talents that are laying dormant. If you have graphic design skills then you set up a small website with a portfolio and start offering your skills to the whole world. Being able to work remotely means you have a huge group of potential customers. Even more so if you speak another language.
Alternatively you can offer proofreading skills. If you are quick and accurate then you may be able to run your own proofreading service. If you worked in any legal or medical capacity in the past you can offer this niche skill and make more money.
Arts and crafts
If you have a passion and talent for creative output then it could be you could sell your own crafts. This might be t-shirts, picture frames or another form of craftwork. Websites like Etsy let people sell their work easily online and create an income.
Once you open an account on Etsy you can create a storefront and start selling your unique jewellery or clothing.
Buying and selling from eBay
This could work if you have a knowledge of a particular product. For instance you may be a movie poster aficionado or know video games inside and out. The key is to spot job lots going cheap that contain one or two items worth more than the whole package. Create listings and a shop on eBay and sell the items back through the site for a profit. This can involve trial and error and unless you have a proper knowledge of your market then may be more of a hobby than a real income.
Selling other people's products
There are a few ways to do this. Dropshipping is one way to sell a product without any need to retain stock. To do this involves creating a shop, such as on Amazon, and listing items for sale. When a sale comes through you order it from another supplier and they send it to the customer. This means low risk and no need for storage space. There are negatives though; there is no personalised service from yourself so you cannot build a brand easily and if the supplier does not fulfil the order then you will be liable.
Reselling web hosting is another way to make a profit from another company's products. If you have some knowledge of web design or hosting then with a little more research you could make some extra income from reselling. By purchasing a reseller account you can white label it and brand the hosting as your own. Set your own hosting packages and prices and resell for a profit. Technical knowledge is needed for this but with a bit of time and research you could be hosting  websites for a profit.
Summary
These are only a few ways to make money online and there are many more options. Use professionals and other business support where possible. When you build your online business whether it is a shop, blog or website look at a good descriptive domain name and research website hosting to find the best packages and deals for you.
Last modified: December 11, 2020