Do you always wear the same nail color or are you bored with your manicure being the same nail length and design all the time? 
No worries! Whether you're a fan of natural or acrylic manicures, find the perfect dip starter kits from these 15 manicure ideas for trendy nails to wear for work!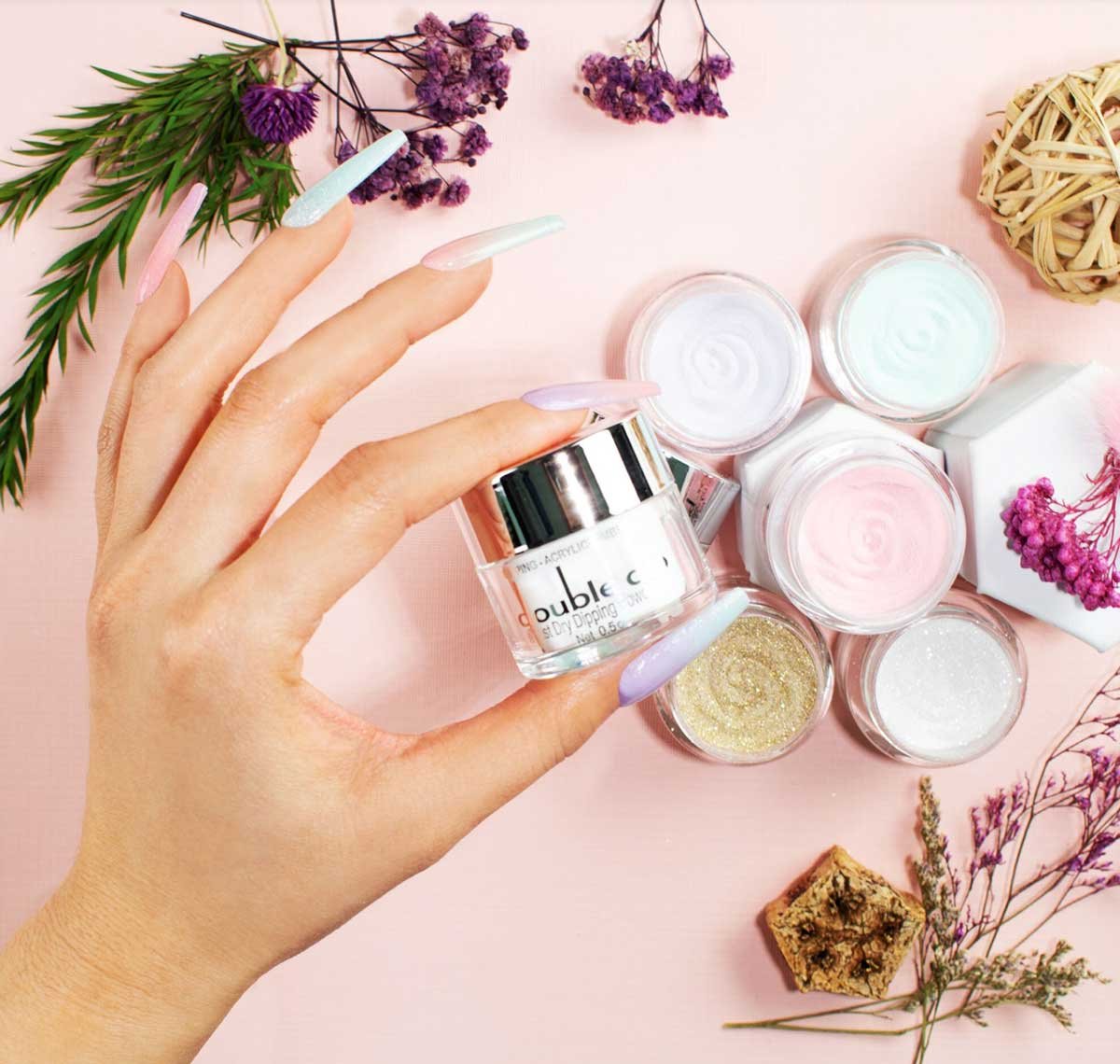 Shiny Pale Ombre 
Shiny? Natural? This manicure allows you the best of both worlds! It's classy and you can easily pair it up with any outfit of your choice. Suits best for any nail shape!
White & Pearly Mani
If you're having a lazy or tiring day at work but still want to look more sophisticated, then try a pearly white squoval or ballerina-shaped manicure. Finish it with a top coat, put your red lipstick on, and you're ready for the day!
Pale Mani in Beige Pink
If having a colored or shiny mani isn't your thing, then go for a pale color  or matte manicure like a beige pink color. It's suited for everyday use and will match any of your work wardrobes!
Wintery White
We all know that white nails can definitely go with everything. Not just for special occasions but of course for everyday looks! And if you're a person who is always typing in the office, make sure to stick with a short to medium nail length for a fuss-free feeling. It's subtle and clean yet it gives you that positive vibe!
Pretty in ombre pink
Have fun on your day off and do an ombre manicure at home! It's fun and so easy to do. Add some sparkles, nail art stickers, and remember, the shinier the better! There's tons of easy, ombre tutorials on youtube that you can go ahead and check out!
Natural and sparkly Taupe mani
Another set of a flattering mani that will match with all of your clothes! Choose a soft color such as grey, white, or beige. You can add a touch of glitter onto your ring or thumb finger and finish it up with a top coat. You're now ready to shine!
Mauve pink
Opting for a sleek and chic look? Well, a pretty mauve pink manicure is for you. If you're not a fan of long nails , keep your natural nails short and simple to achieve a professional overall look.
Beige Pink with a twist
Another timeless manicure look that we all always adore. A traditional French Tip Manicure might still be a thing until now, but why not try a pretty neutral mani with a spice of nail art of your choice? For sure your office mates will notice you wearing a neat and chic mani that suits your casual or any of your working ootd!
Natural Nude
If you're working in a more reserved and conservative office this beautiful natural nude is perfect for minimal, short round nails!
Hues of Blue
A set of light and playful manicures that can go well in every workplace. You can pair your blue manicure design with a neutral set of outfits with silver and gold accessories.
Attractive Shades of Pink
Who doesn't love a beautiful pink mani? Bright and pretty pink nails bring you a good and happy mood! 
You can add a bit of femininity by adding your favorite nail art stickers to this mani and you're all set to rock your day!
Bold and Glossy Violet
A solid purple color that will work best for almond to oval, medium-length nails. Make sure to add two coats of top coat for a shiny mani that will work best for gray outfits and light makeup!
Solid Red Mani
Red is one of the colors that would never disappoint. If you wanna feel more powerful at work, then a solid glossy red is a top choice .
Mix and match Pastel Neutral Colors
Try to mix and match your favorite pastel or neutral colors! To keep it more professional, choose lighter shades and stick to medium-length, squared nails with an easy manicure design. 
This manis suits best for those people who love to wear comfy white to neutral working outfits. The overlook will be simple, fresh yet trendy!
A pretty set of manicures is one of the best components to complete your business woman or office woman look! 
Be fearless and fashionable with the above mentioned manicure ideas that you can choose from, and be ready to "wow" your workplace!
Author's Bio 
Cyrel is the digital marketing strategist of Double Dip Store, an online store committed to helping women become fashionably pretty and empowering them to express their amazing personalities using the power of the dip nail starter kit. His content marketing skills have led him to work with different brands from lifestyle, health, and beauty niches that have exponentially gained traffic and sales in just a matter of time.
Last modified: July 14, 2021