Watching a movie or television show with family or friends is way more interesting than watching it alone. Many people make plans to catch up with their friends or family over the weekends and watch a movie.
They love to share all the feelings, whether it is about laughing their heart out on the lame jokes by a silly character with their pals, holding hands and shedding bitter tears in a heart-rending scene, or vilifying the grey character for making all evil plans. How about watching all these shows together at the same time by being at different locations?
Rabb.it was a medium, with more than 400,000 users that allowed the viewers to view online videos with their friends and family together without the need to be in the same room. Over here, the users were able to create group chats and have them in real while watching the shows.
Sad to say that after running successfully for almost six years, Rabb.it had to shut down in July 2019. Kast got hold of all the software stack, patents, and intellectual property belonging to Rabb.it.
Backing off of the investors led to money issues. As a result of this, the company had to shut down. But the good thing is the presence of many other websites that offer the same functionality as Rabb.it. Let's have a look at them:
The entire interface of Caracal is very user-friendly that enables a new user to get hold of the app within minutes. The fascinating fact about this platform is that it is not just limited to using on Television or Computer. The user can make use of it through mobile devices also. Within the app, the user can create a private or public room. Every member present in the room can share their videos by using the shared remote control.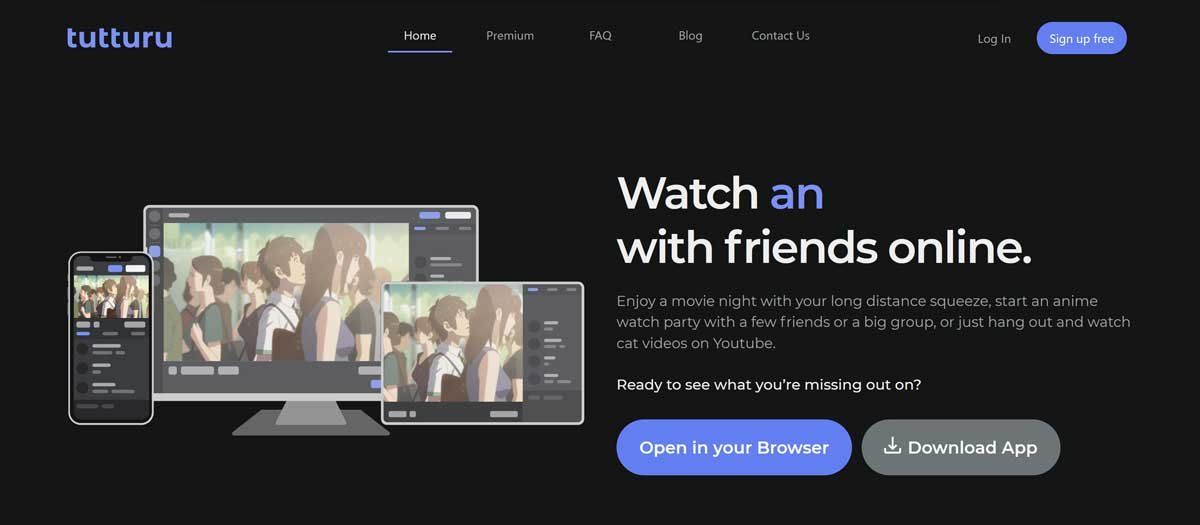 Tutturu is a clone of Rabb.it. Though it is free to use, many a time, users have to wait for a room. A user can skip the wait in peak hours by a subscription fee of $5/month. Making use of this shared browsing platform, the users can create a private room. All the members of the group can have control over the shared virtual browser in turns. Moreover, users can enjoy sending text or audio messages while watching the show. The platform offers formatted message support for conducting hassle-free chats.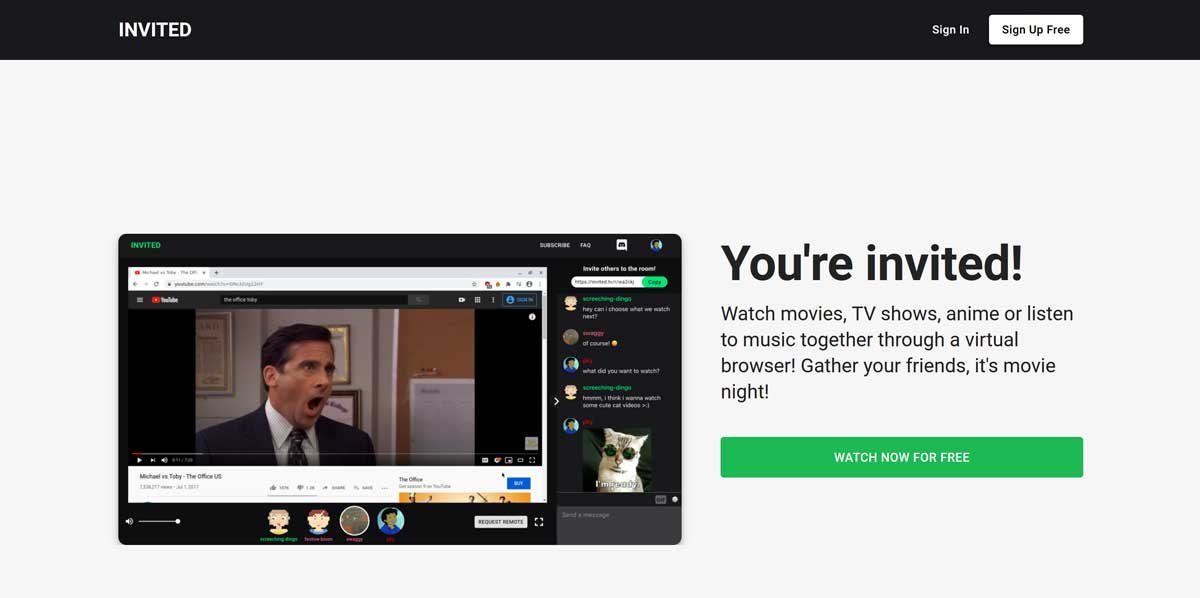 Invited seems very inviting to its users in terms of its features. Over here, the users will be able to enjoy high-quality audio-video giving you the feel of a theatre. Users can compose a private room consisting of 50 people. All the members have access to remote control in turns. Moreover, viewers can enjoy gossiping through chats while watching the movie. Invited is free for its users, but if you can't wait in the queue for occupying a room, you can pay a nominal subscription fee of $5/month.
Rave is one of the best options as it allows the sharing of videos and music through apps with a single click. Users can share videos from Google Drive, Dropbox, Reddit, and Youtube. The app not only enables the users to have a live streaming session but also allows them to have a dialogue while watching. Being available on the web and as an app on both iOS and Android makes it Rave a preferred option for many.
This medium has a list of handy features that makes it stand out from the rest. Giving the liberty to the users to virtually hanging around with their friends without even installing or signing up, Kosmi is everyone's favorite. Kosmi users can share their screen with friends as well as watch all the synched videos from Youtube or local files. There are more reasons for the users getting attracted to it – the ability to play Quake 3, Poker, and Card games with friends.
Watch2gether is yet another spectacular app that allows the creation of chat rooms without the need to sign up. This chat can have members through invitation links. Though the app allows watching videos in sync, the platforms are limited – Facebook, Amazon, Youtube, Dailymotion, and Vimeo. But what makes it different from Rabb.it is its search feature.
If one is looking forward to having augmented streaming experience from platforms like Amazon, Netflix, and Youtube without any slowness, Metastream is your answer. Holding all the essential features like chat, lining the videos, Meatstream is pretty similar to Rabb.it. However, it fails to stream any media that has been downloaded and lacks webcam and audio support.
An exceptional alternative to Rabb.it would be TogetherTube. Apart from the basic features of watching streaming videos from Soundcloud, and Youtube, this medium enables the creation of public rooms along with private rooms. Users can add videos from any of the platforms. All the users within the room can vote for the songs on this list. Highest voted song gets played next. The user can confine the voting right.
As the name states, this medium supports only and only Netflix. As this is an extension of Google Chrome Browser, the user needs to install the extension for accessing it. Post-installation, the user can log in to their Netflix account and invite friends to watch shared videos along with having a real-time group chat.
AndChill is an intuitive and uncomplicated medium that allows any new user to get adapted to it within minutes of joining. The interface is straightforward. The functioning is rapid that enables the users to create rooms and share the videos or watch streaming videos with friends online. Apart from allowing the users to chat with their friends, this medium also enables searching of public groups to chat with likable people.
It is a Youtube-friendly medium that allows the creation of private rooms without account creation. Users can enjoy watching synched videos with their friends by entering the URL of Youtube videos, create their playlist, and simultaneously have a group chat.
Kast owning Rabb.it has all the features that were possessed by Rabb.it. This platform resembles Rabb.it in terms of all the features such as chats, sharing videos, and files. Kast has come up with an additional feature that permits a user to launch a streaming watch party of up to 100 people.
mycircle.tv is good alternative to Rabb.it. Users can access the web-based platform without the need for account creation. The videos are streamed directly from Youtube. One can share the URL of other websites for people to enjoy watching together.
User can upload their videos in the chat room. Users can chat with friends while watching movies. Having emojis in chat adds to the merits, however, the myCircle.tv lacks webcam and audio support.
These are some of the most popular alternatives to Rabb.it.