Finding the right jeans to wear is always a hassle, especially when there are plenty of choices for you. It comes in various sizes, brands, styles, washes of denim, and many more.
If you are looking for something fashionable, denim jeans are your ideal choice. When exploring different fits, have an open mind and consider a style that might surprise you. Discover what suits your particular body type while slipping on a new pair of jeans.
Finding the Ideal Denim Wash
When it comes to denim wash, it is all about your personal preference. The most common is the dark wash type of denim jeans. It looks best if you are planning to achieve something dressy. Plus, it is perfect for all shapes and sizes. You can never go wrong with a dark wash.
If you are looking for an everyday type of jeans, light to medium wash should be your option. They have a casual vibe that you can wear day and night. It is the ideal jeans to wear from summer to winter.
Another denim wash is coloured denim. These jeans are suitable to wear during spring with its darker hue colours.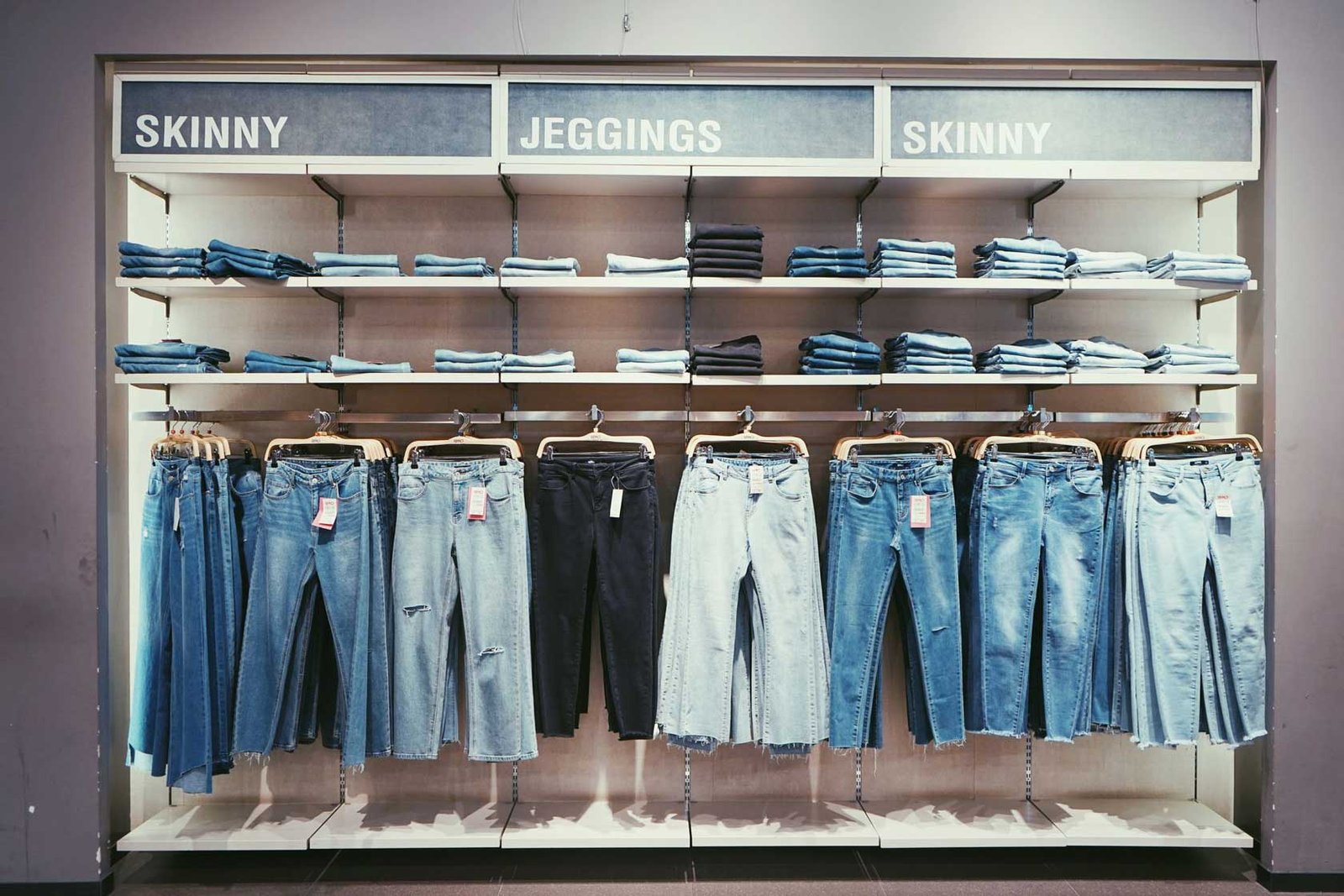 Finding the Perfect Denim Rise
As much as you would want to follow the latest trends, it is always ideal to look for denim jeans that complement your body type. There are three types of denim rise. Although denim rise fits your body perfectly, always choose jeans that make you comfortable.
If you have curvy hips, the best option for you is low-rise jeans.  It can fit your hips securely. It is also ideal for individuals with athletic body types. However, choose a more fitted style as it tends to hang a little lower, compared to people with curvy body shapes.
The mid-rise denim jeans are ideal for all body types. It is considered as figure-friendly as it puts more structure in your midsection. Also, you can match these jeans with any top blouses.
If you are aiming for a trendy style with a vintage feel, you should go for high-rise jeans. For people with a small waist, you would love the way the jeans fit your body. If you have an hourglass figure, the high-rise will look great on you as well. This type of jeans goes well with tuck-ins or cropped tops.
Finding the Right Denim Fit
Looking for the right fit of denim jeans is about your personal preference. But it is always better if you know which jeans go perfectly with your body type. If you have an athletic shape, boyfriend jeans are best for you. This type of jeans will look great with a fitted top, and you can pair them with blazers and heels.
For hourglass body shape, straight leg jeans are ideal for you. Apple and athletic shapes can also sport this type of fit. You can pair these jeans with a classic t-shirt and simple ballet flats or sandals.
Bootcut denim jeans are also best for hourglass and pear body shapes. It has a wide-leg, but nothing like the flare. Wear them with flat shoes as well as either a fitted or loose top.
Flared jeans are ideal for you if you wish to make a statement. Just like bootcut denim jeans, this type of fit is best suited for pear and hourglass body shapes as well. To achieve the '70s vibe, an oversized top with booted heels is the perfect match.
Lastly, are the skinny denim jeans. It is perfect for all body types. You can match it with any top and still look fantastic.
When searching for something different this season and you are in a dilemma, find several ideas to explore. But knowing where to start is a predicament for most people. The good news is there are three easy steps on how to find the right pair of jeans. If you follow the guidelines, you are on your way to discovering a new pair of jeans that fits you.